Congressional Calendar September 30, 2010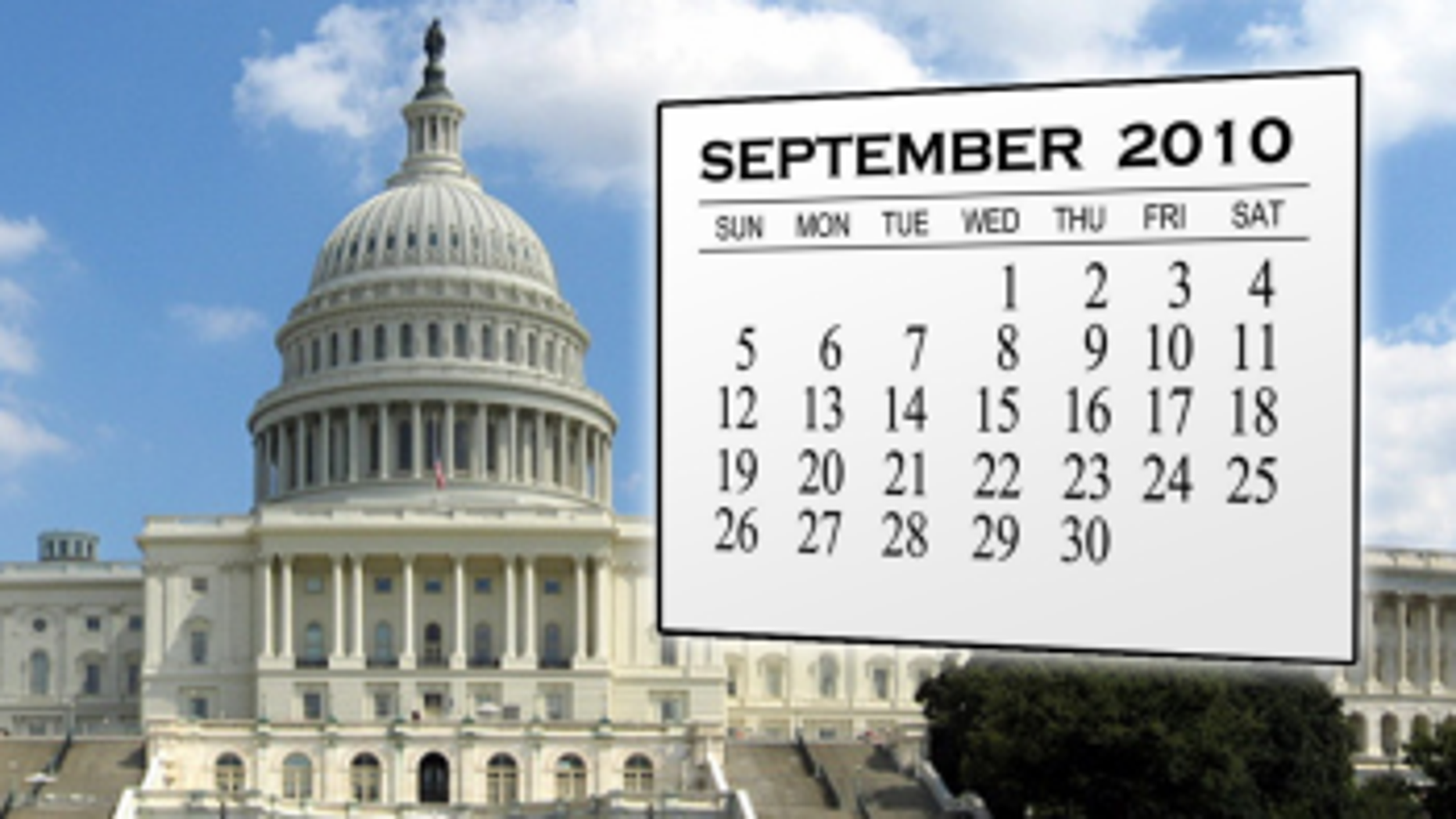 Following a marathon day and night session on Capitol Hill, Democratic Congressional leadership will head down Pennsylvania Avenue to meet with President Obama at 12:45 p.m. ET. That meeting is closed press, but we expect participants to come to a stakeout following the gathering.
With their work in Washington almost finished, members will soon head back home to campaign to keep their jobs. At a 12:30 p.m. ET luncheon in downtown Washington, DC, National Republican Senatorial Committee Chairman Sen. John Cornyn, R-Texas, and Democratic Senatorial Campaign Committee Chairman Sen. Robert Menendez, D-N.J., discuss which side will be coming back in January with the most members.
The leaders of the House will also hit the mics before leaving town. House Speaker Nancy Pelosi, D-Calif., holds her week in review press conference at 2:30 p.m. ET. House Minority Leader John Boehner, R-Ohio, addresses the reforms he would like to see in the "People's House" at the American Enterprise Institute at 2:00 p.m. ET.
The Senate Banking Committee hears testimony from Federal Reserve Chairman Ben Bernanke, FDIC Chairman Sheila Bair, and U.S. Securities and Exchange Commission Chairman Mary Schapiro among others on the Dodd-Frank Wall St. Act at 10:00 a.m. ET.
The Committee for a Responsible Federal Budget holds a forum on how to fix the federal budget deficit. Outside experts and members of Congress will present ideas on how to solve the nation's growing debt problems. Featured members include retiring budget hawk Sen. Judd Gregg, R-N.H., and the Ranking Member on the House Budget Committee, Rep. Paul Ryan, R-Wisc. Ryan's alternative budget, which has received attention from conservative and liberal critics, eventually leads to budget surpluses, but not without making large cuts and changes to military and entitlement spending.
Johnson and Johnson Chairman and CEO William Weldon testifies at 10:00 a.m. ET before the House Oversight and Government Reform Committee on the circumstances surrounding the recall of 135 million bottles of his company's infant and children's medicines in April.
A House Judiciary subcommittee hears from one of America's most successful immigrants, Rupert Murdoch, the Chairman and CEO of News Corp, the parent company of Fox News. He'll be talking about the role immigration plays in strengthening the nation's economy at 9:30 a.m. ET.
We'll be covering all these stories and more, so stay with Fox News for the latest.