Congressional Calendar September 17, 2010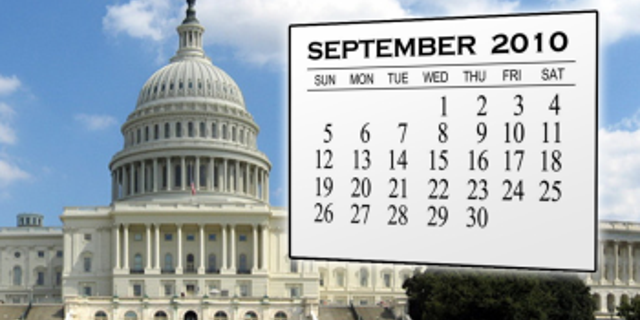 NEWYou can now listen to Fox News articles!
Most members have gone home for the weekend, but there are a few left in town to close out the week.
A large contingent of socially conservative lawmakers (and quite a few 2012 hopefuls) will be up the road from the Capitol at this year's Values Voters conference at the Omni Shoreham Hotel in Northwest Washington, DC. This year's event will feature the first large-scale speaking event for Christine O'Donnell, the Republican candidate for the U.S. Senate seat formerly held by Vice President Joe Biden.
Fox News' Bret Baier has an exclusive interview with the woman who is trying to unseat Senate Majority Leader Harry Reid, D-Nev., Sharron Angle. You'll be able to watch the interview at 6:00 p.m. ET on Special Report with Bret Baier.
There's more news where this came from, so stay with Fox News for all the latest.