Congressional Calendar December 6, 2010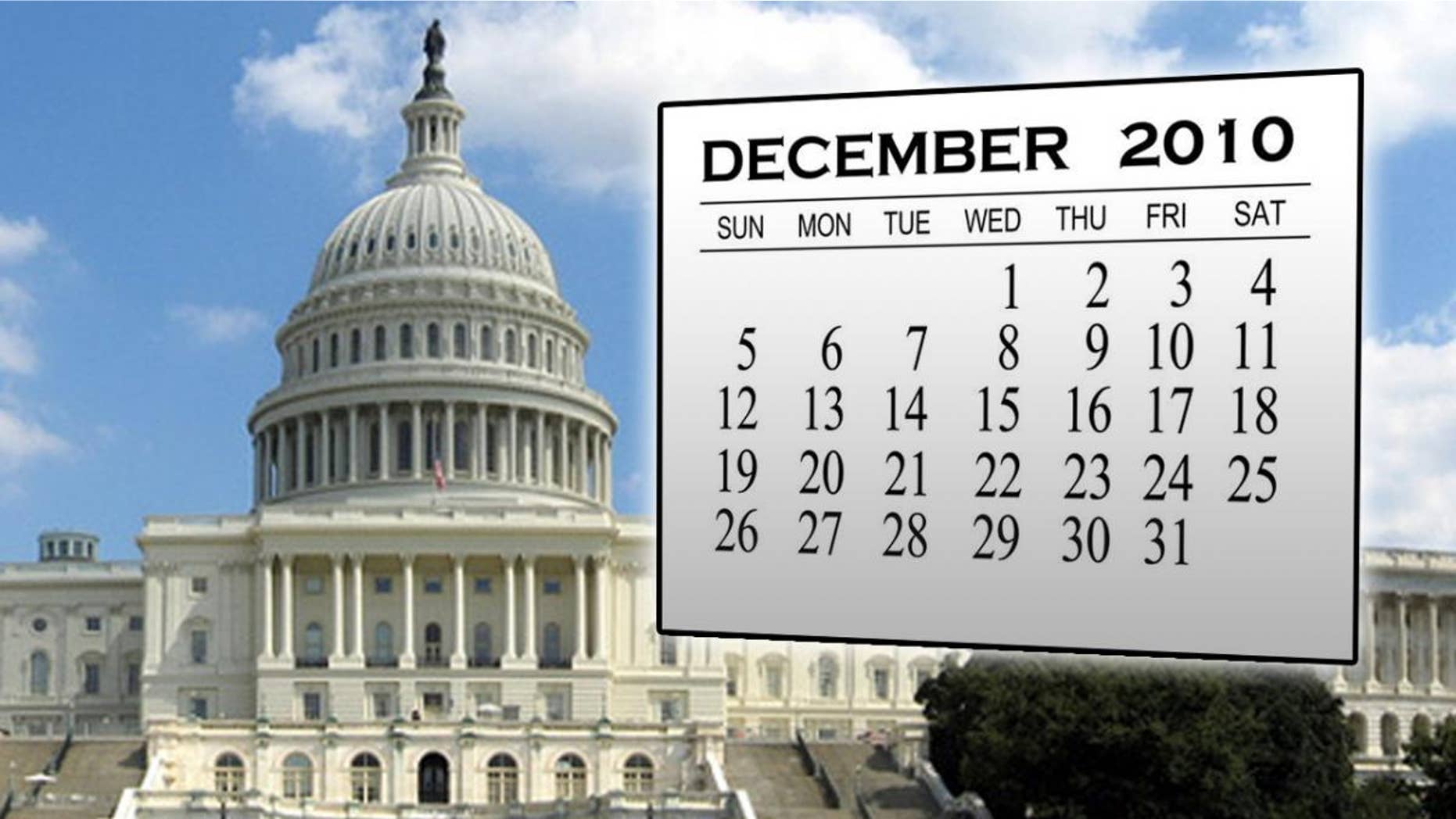 With Saturday's symbolic tax cuts votes out of the way in the Senate, Congress returns Monday to work out a deal on the issue. Sources say Democrats and Republicans are slowly inching toward a solution that would involve a short-term extension of the so-called Bush tax cuts along with an extension of unemployment insurance benefits.
The House is off Monday, but the Senate returns for business at 2:00 p.m. ET.
We'll be working on this story and many more, so stay with Fox News for the latest.