Congressional Calendar April 29, 2010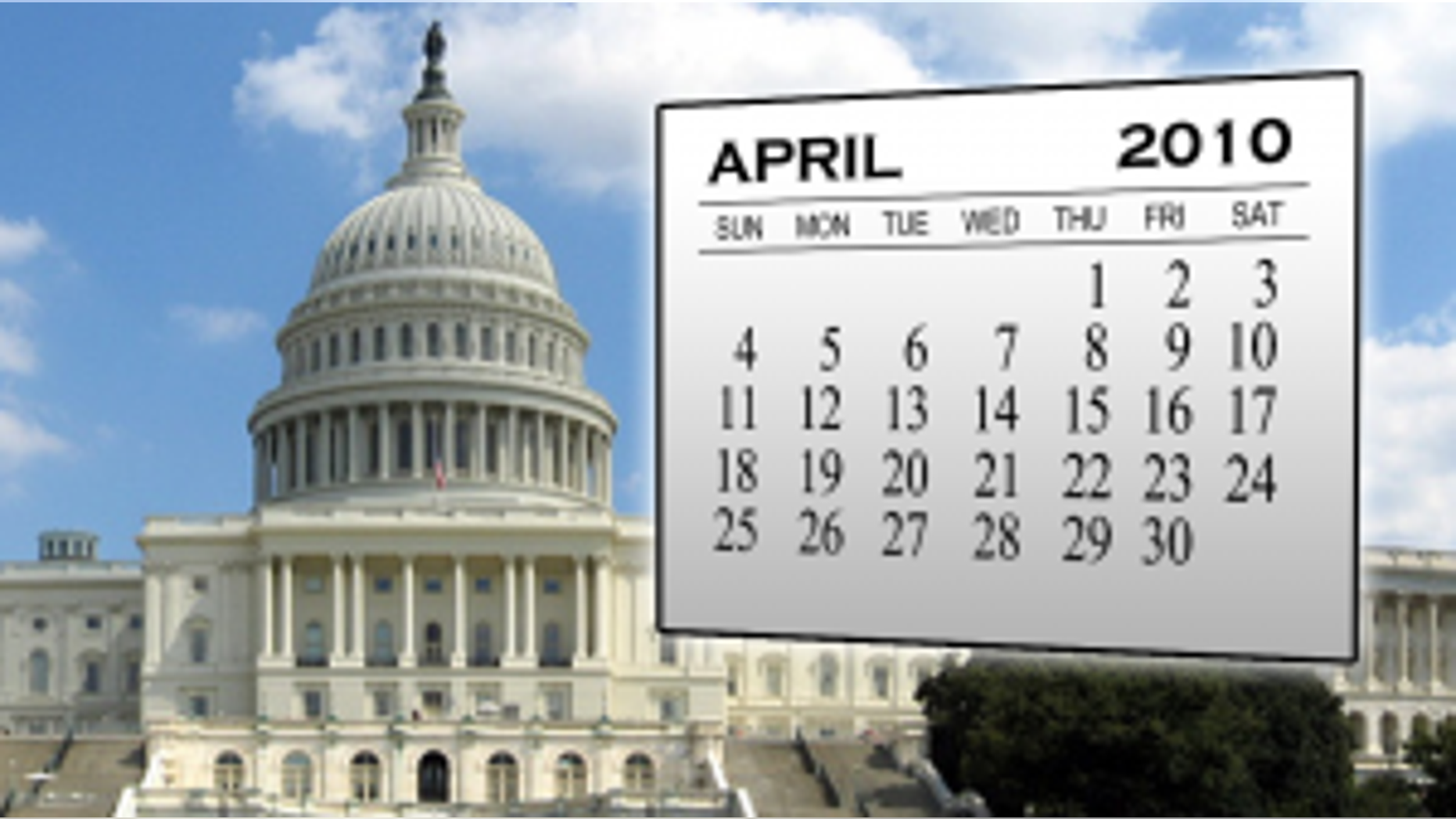 Senators and Representatives unite to unveil legislation to overturn the Supreme Court's ruling in Citizens United v. Federal Election Commission. That decision, which allowed unlimited spending by corporations in elections, is unpopular on Capitol Hill and many lawmakers hope to have legislation passed in the Senate to invalidate it by the July 4th recess. Senators Charles Schumer (D-NY), Russ Feingold (D-WI), Ron Wyden (D-OR), and Evan Bayh (D-IN) will take their bill across the street to the plaza of the Supreme Court to introduce it at 10:00a. In the afternoon, Reps. Chris Van Hollen (D-MD) and Mike Castle (R-DE) present their version to the press inside the Capitol complex.
Floor debate on financial regulatory reform legislation will continue Thursday. After several failed cloture votes earlier in the week, Republicans allowed the measure to proceed by voice vote early Wednesday evening.
In other financial news, a Senate Appropriations Subcommittee hosts Treasury Secretary Timothy Geithner at 2:30p to discuss how the Treasury Department can "hold banks accountable" and help to prevent foreclosures.
House Speaker Nancy Pelosi (D-CA) and Minority Leader John Boehner (R-OH) hold their weekly press availabilities. Boehner goes first at 11:45a, and in addition to the "where are the jobs?" push that the party has made over the past few months, House Republicans will also start to assert that they are not the same party that voters kicked out of power in 2006. Pelosi has her turn with the press at 3:00p.
The House Armed Services Committee gets an update on U.S. policy in Pakistan at 10:00a from Undersecretary of Defense for Policy Michele Flournoy and Army Lt. Gen. John Paxton.
In election 2010 news, US Senate candidate Rep. Kendrick Meek (D-FL) will react to Florida Governor Charlie Crist's announcement to run for Senate not as a Republican, his current political party, but as an independent.
As lawmakers try to wrap up work for the week, more news is bound to break throughout the day so stay tuned to Fox News for the latest…