Congressional Calendar April 20, 2010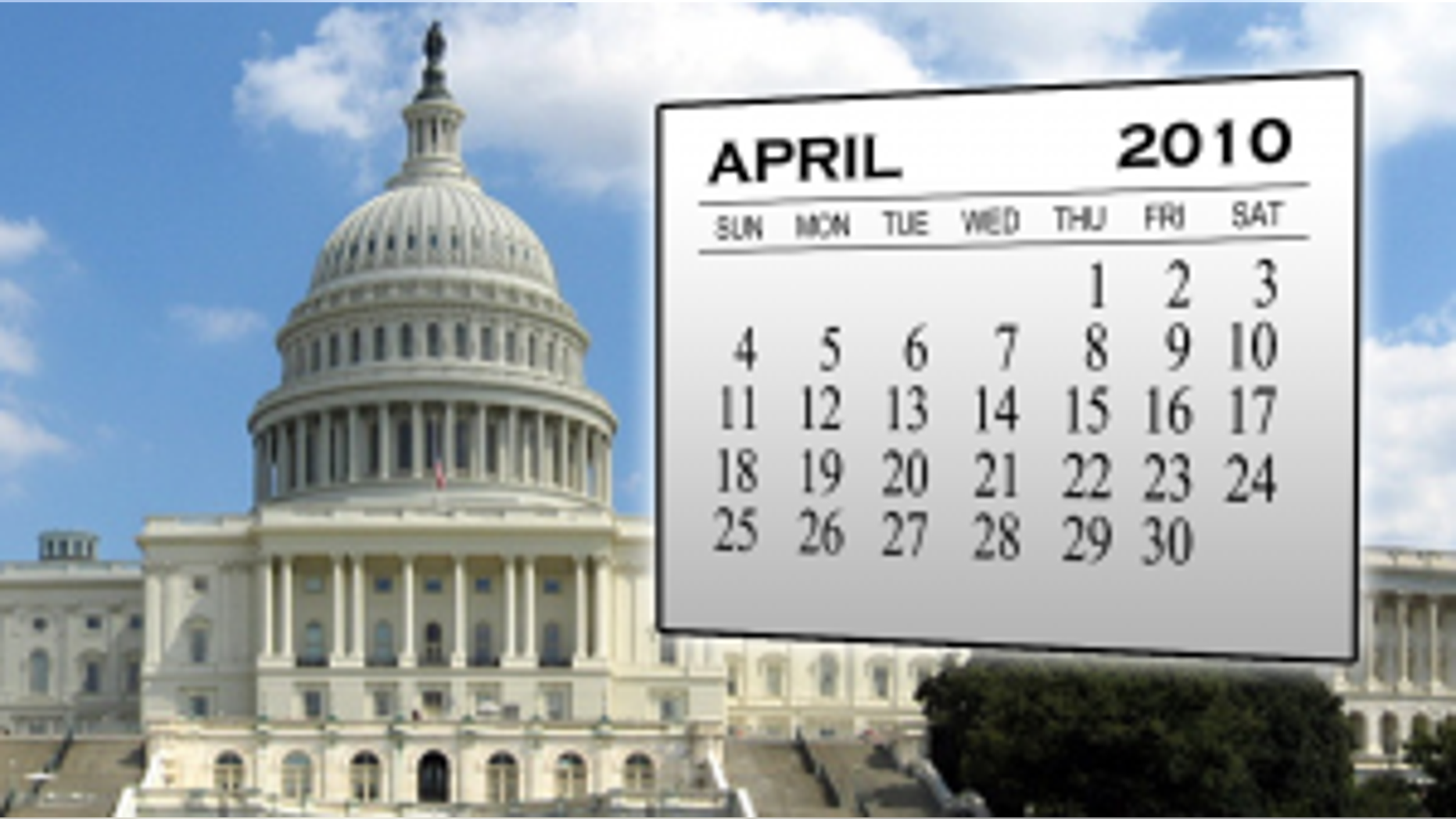 Finances are front and center on the Hill as negotiations on financial regulatory reform legislation continue.
Republican Senators Orrin Hatch (UT) and Saxby Chambliss (GA) address the press at 10:30a.m. ET to stress the need to work in a bipartisan fashion to achieve financial regulation legislation that ends government bailouts.
The White House regulatory reform charm offensive continues as well, as National Economic Council Director Larry Summers and FDIC Chairman Sheila Bair pay a visit to retiring Senator Kit Bond (R-MO) to try to persuade him to sign onto the reform bill.
Senate Agriculture Committee Democrats will give us a preview of one piece of the reform puzzle. At 12:15p.m. ET Senators Blanche Lincoln of Arkansas, Tom Harkin of Iowa, and Bob Casey of Pennsylvania talk about legislation on the derivatives market that is scheduled to be marked up in their committee on Wednesday.
While others will be focused on the future of the financial market, the House Financial Services Committee has a post mortem hearing on the fall of financial services firm Lehman Brothers at 11:00a.m. ET. Treasury Secretary Timothy Geithner, Federal Reserve Chairman Ben Bernanke, and Securities and Exchange Commission Chairman Mary Schapiro discuss the government's actions in the winding down of the firm. According to advance testimony, the court-ordered bankruptcy examiner Anton Valukas will allege that the SEC chose to "stand by idly" as the company slid towards a total collapse.
The House of Representatives plans to consider legislation to grant full voting rights to the District of Columbia this week. The current plan will give one voting member of the House to the District and another voting member to the state of Utah. The measure is popular in DC, but has an unlikely foe: Utah Senator Orrin Hatch (R).
Make sure to stay with Fox News throughout this busy week for coverage of these stories and more…