Congress makes bipartisan effort to exempt Olympians from taxes on winning medals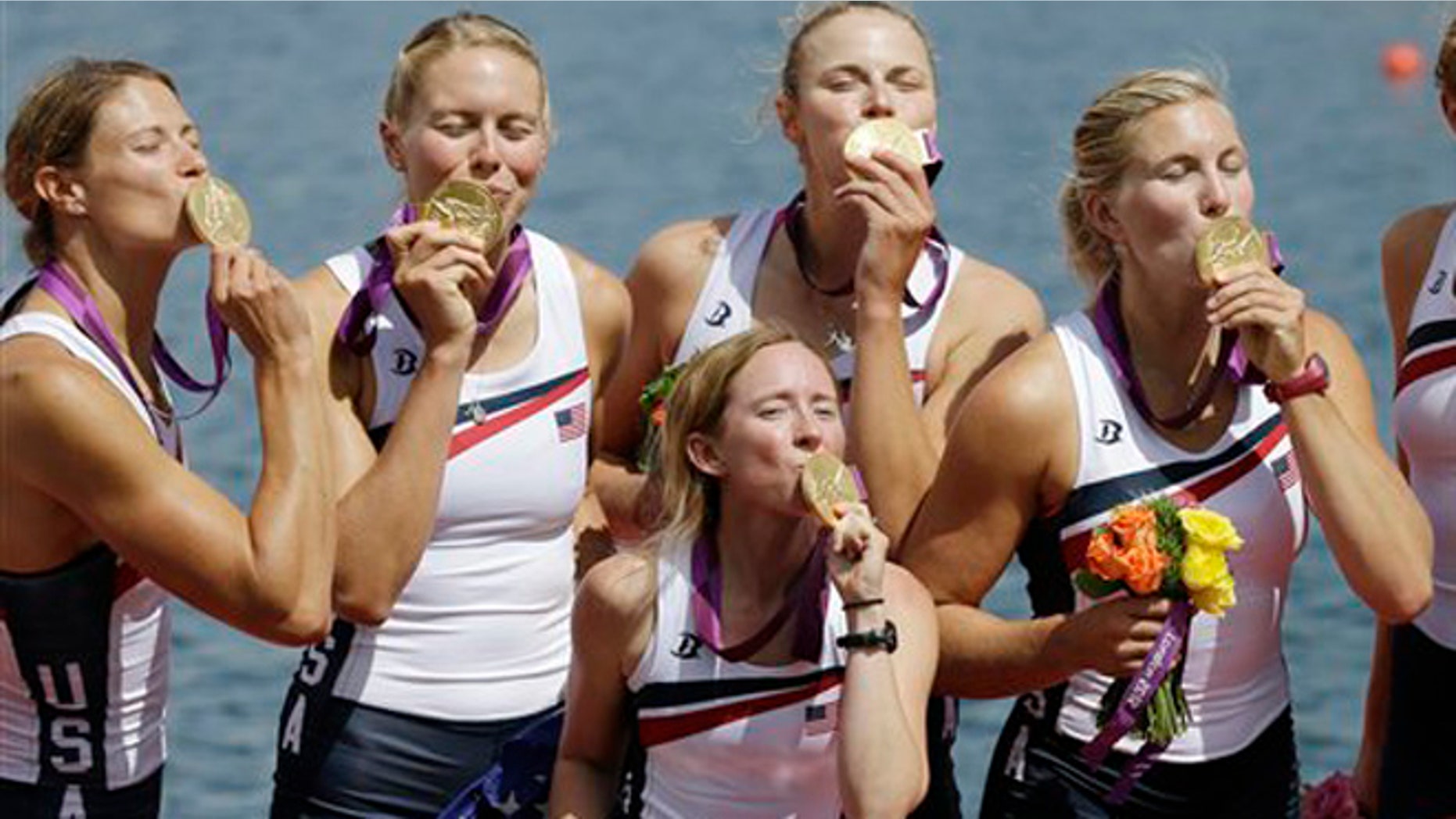 Congressional lawmakers are taking to their Capitol Hill podium to keep the federal government from taxing medal-winning U.S. Olympians, with the chairman of the GOP-led tax writing committee among the latest to join the bipartisan effort.
The lawmakers are proposing legislation to stop the IRS from making the Olympians liable for the taxes, which would include one for honorariums for winning gold, silver or bronze.
"These athletes deserve every bit of our support and appreciation for representing the United States on the world stage," GOP Rep. Dave Camp, chairman of the tax-writing House Ways and Means Committee, said. "Allowing our Olympians to receive and enjoy their medals and awards without having to worry about whether they can pay the taxes on their accomplishment is just one small way we can show that support."
Olympians receive $25,000 for a gold medal, $15,000 for a silver and $10,000 for a bronze. The money is given to them by the nonprofit U.S. Olympic Committee, through private donations and corporate sponsorships.
In addition, Olympians who win gold face a tax of as much as $9,000 on the value of  the medal, according  to the Americans for Tax Reform. However, they likely will not have to a pay the medal tax.
Among the other lawmakers filing bills to make Olympians exempt from the taxes are GOP Florida Sen. Macro Rubio and Reps. Aaron Schock, R-Ill., Mary Bono Mack, R-Calif., and G.K. Butterfield, D-N.C.
"Athletes representing our nation overseas in the Olympics shouldn't have to worry about an extra tax bill waiting for them back home," Rubio, a tax-reform advocate whose Olympic Tax Elimination Act would exempt taxes on the medals and the honorariums, said.
Bono Mack and Butterfield joined in a bipartisan effort to exempt the athletes from having to pay or the medals or awards money.
"Our athletes work and sacrifice for years to reach the pinnacle of their sports and to proudly represent the United States of America in the Olympic games," they said in a joint statement. "Only the U.S. tax code can turn the 'thrill of victory' into the agony of victory."