Congress calls for special prosecutor, gets visit from Mueller, Clapper over security leaks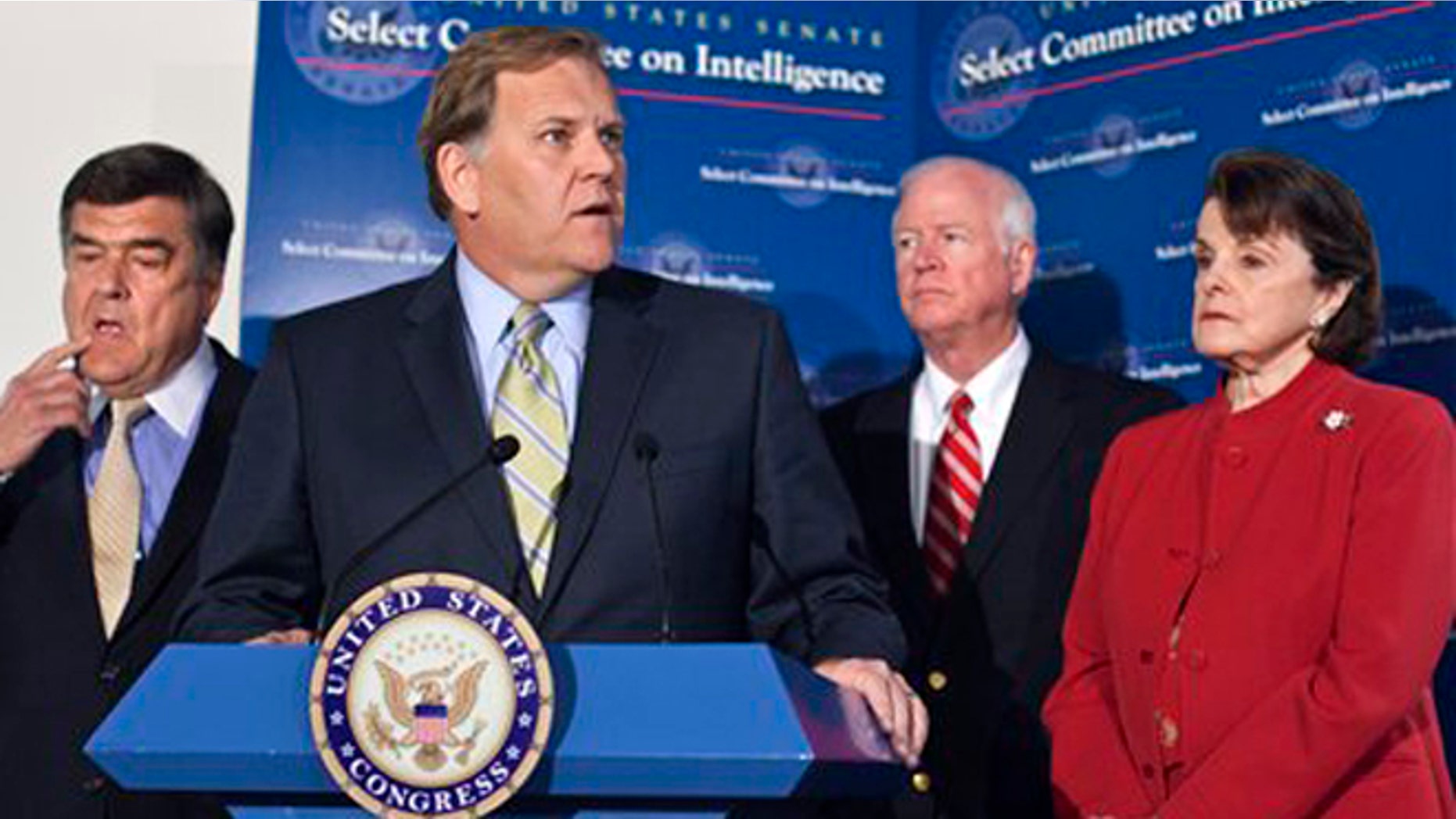 The growing, bipartisan concern in Congress about national security leaks that appear linked to the Obama administration brought two of the country's top intelligence officials Thursday to Capitol Hill --where they were told the once-secret information his now endangering the lives of Americans across the world.
"It's outrageous that the White House would allow these ongoing alleged disclosures to jeopardize the safety of our intelligence professionals and the well-being of the American people," GOP Sen. Roy Blunt said after a meeting with FBI Director Robert Mueller and Director of National Intelligence James Clapper.
The meeting with Blunt and other members of the Senate Select Committee on Intelligence marks the first visit by administration officials to Capitol Hill, following a series of stories by the New York Times that detailed cyber-attacks on Iran's nuclear program, the working of U.S. drone attacks in the Middle East and the human "hit list" -- culled personally by President Obama.
However, the CIA and the Justice Department's national security division have said they will not cooperate.
Blunt  is just the latest in a growing list of congressional lawmakers and committee leaders drafting legislation, demanding hearings and in some cases a special prosecutor to investigate the leaks.
"I fully support moving forward with a special prosecutor to conduct an independent investigation immediately so that we can hold the appropriate people accountable," Blunt said.
Among those now calling for investigations are Sens. Diane Feinstein, D-Calif., and Saxby Chambliss, R-Ga., chairman and ranking Republican on the Senate intelligence committee, as well as Reps. Mike Rogers, R-Mich., and C.A. "Dutch" Ruppersberger, D-Md. chairman and ranking Democrat on the House intelligence committee.
The leaders said Thursday they were drafting legislation to further limit who can access highly classified information and possibly impose new penalties for revealing it.
"The accelerating pace of such disclosures, the sensitivity of the matters in question, and the harm caused to our national security interests is alarming and unacceptable," they also said in a joint statement. "These disclosures have seriously interfered with ongoing intelligence programs and have put at jeopardy our intelligence capability to act in the future."
They also said the disclosures put American lives at risk, make it more difficult to recruit assets and strain the trust of U.S. partners.
Though the recent New York Times stories have garnered the most attention, lawmakers have suggested an Associated Press story last month about an Al Qaeda plot to detonate an explosive device aboard a U.S.-bound flight was perhaps more damaging.
"It certainly jeopardizes our ability to relate to other countries, for other countries to help us," Feinstein said on "Fox News Sunday." "The leak really did endanger sources and methods. And the leak, I think, has to be prosecuted."
Feinstein said Thursday her understanding after meeting with Muller and Clapper is that a U.S. attorney based in Washington also is looking into the leaks.
The Associated Press reportedly held the story for days, at the requested of the CIA and White House, which appears to validate the administration saying it is not the source of the leaks.
"This administration takes all appropriate and necessary steps to prevent leaks of classified information or sensitive information that could risk ongoing counter terrorism or intelligence operations," White House press secretary Jay Carney said earlier this week. "Any suggestion that this administration has authorized intentional leaks of classified information for political gain is grossly irresponsible," he said.
GOP Sen. John McCain, among the first to raise concerns and suggest the leaks are to puff up the president's profile on national security, remains skeptical.
"What is grossly irresponsible is U.S. officials divulging some of the most highly classified programs involving the most important national security priorities facing our nation today," he said.
The New York Time has defended it reporting, with managing editor Dean Baquet telling Huffington Post, "It's our job."
"Both the rise and use of drones, and the increased use of cyberwarfare, are the kinds of issues that we have a public service mission to surface so they can be part of a national debate," he said Thursday.