Congress Approves Two-Month Tax Cut Extension, Tees Up Talks on Yearlong Package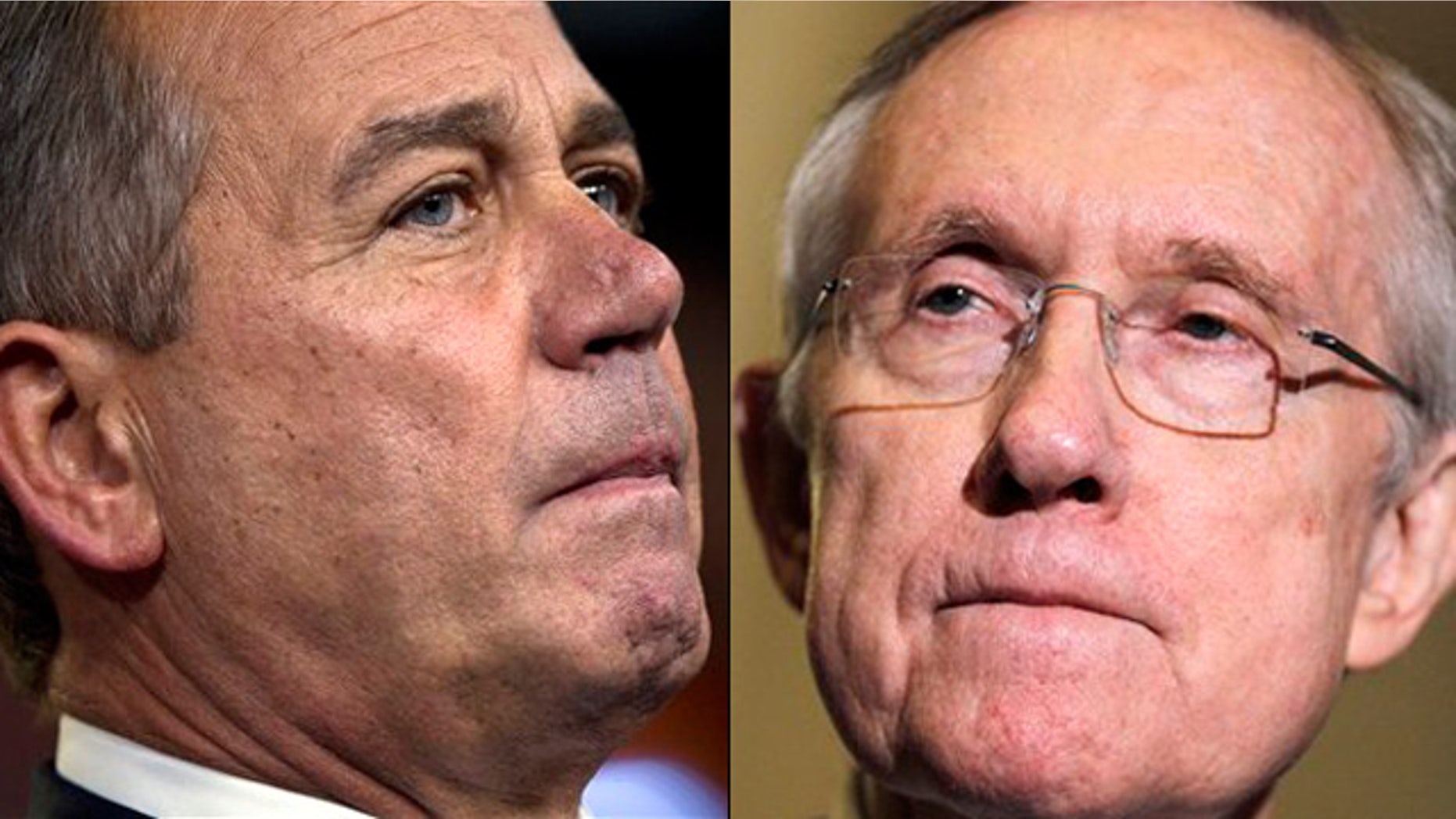 Congress on Friday approved a two-month extension of the payroll tax cut, averting a tax hike with a no-drama vote following a week of partisan deadlock.
The House and Senate, taking up the tax cut deal struck by party leaders the day before, each approved the package in a matter of minutes. President Obama quickly signed it before heading to Hawaii on vacation. The bill keeps the payroll tax rate at 4.2 percent, meaning a family making $50,000 would be spared an increase of roughly $40 per paycheck. The package also extends long-term unemployment insurance and prevents a deep cut in payments to doctors who see Medicare patients.
Under the terms of the agreement struck between House Speaker John Boehner and Senate Democratic Leader Harry Reid, both chambers will next send negotiators to hammer out a yearlong package in early 2012.
The deal ends the standoff that began last Saturday when House Republicans refused to take up the Senate's two-month extension. Despite continued grumbling among rank-and-file House Republicans, nobody from the caucus formally objected to the bill when it was brought up Friday morning. Boehner was able to win a couple minor concessions -- namely, the assurance to start negotiations on a yearlong package and a provision to help small businesses deal with the mechanics of a short-term tax holiday without much fuss.
Still, the outcome was swiftly cast as a victory for Democrats, who were adamant that the House pass the two-month extension now and leave the broader negotiations on a yearlong package for later.
Obama and others said this was the only way to ensure taxes don't go up on Jan. 1.
"Because of this agreement, every working American will keep their tax cut," Obama said Friday, before heading off to Hawaii to join his family. "This is some good news, just in the nick of time for the holidays."
As Democrats got their way, Republicans in the House were not shy about expressing disappointment with the way things played out. Republicans had wanted to discard the Senate's two-month extension -- describing it as a stopgap measure that only fuels uncertainty in the economy -- and work overtime over the holidays to come up with a yearlong extension.
At least one lawmaker said Boehner's speakership could be at risk over his handling of the standoff.
Another said Republican members "never would have gone along" with the deal.
Rep. Allen West, R-Fla., slammed the agreement.
"I cannot support this, but it seems the politics of demagoguery have won over policy and principle with the concession to enact tax policy on two-month basis," he said on his Facebook page.
West and other opponents, though, did not formally object to the House vote. Rep. Mike Kelly, R-Pa., another critic of the deal, suggested in a statement that he was looking to focus his energy on the upcoming debate over the yearlong deal.
"Tonight I share the same feeling of frustration that constituents from throughout the Third District have expressed to me over the past several months," he said. "However, it has strengthened my resolve to go back into session in January to fight even harder to reform Washington's reckless fiscal policies and advance an economic growth agenda that will benefit all Americans."
Looking ahead to the next stage in the process, Reid named his side's negotiators Friday -- Sens. Max Baucus, D-Mont.; Ben Cardin, D-Md.; Jack Reed, D-R.I.; and Bob Casey, D-Pa.
"They're going to work expeditiously to come up with a long-term arrangement," Reid said Friday.
House Democrats also named their negotiators -- Reps. Sander Levin, D-Mich.; Allyson Schwartz, D-Pa.; Chris Van Hollen, D-Md.; Henry Waxman, D-Calif.; and Xavier Becerra, D-Calif.
Fox News' Chad Pergram contributed to this report.