Comey's memo leak contact had 'special government employee' status at FBI
The Columbia law professor James Comey used as a go-between last year to leak the contents of sensitive memos to the media confirmed to Fox News on Tuesday that he previously worked as a "special government employee" (SGE) for Comey's FBI on an unpaid basis.
The professor, Daniel Richman, confirmed the special status in response to an inquiry from Fox News, while referring other questions, including on the scope of his work, to the FBI.
"I did indeed have SGE status with the Bureau (for no pay)," Richman wrote in an email.
Richman emerged last year as the former FBI director's contact for leaking memos documenting his private discussions with President Trump – memos that are now the subject of an inspector general review over the presence of classified material. Sources familiar with Richman's status at the FBI told Fox News that he was assigned to "special projects" by Comey, and had a security clearance as well as badge access to the building. Richman's status was the subject of a Memorandum of Understanding.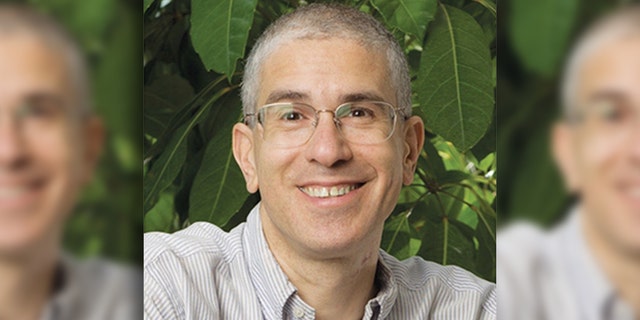 While Richman's portfolio included the use of encrypted communications by terror suspects, the sources said Richman also was sent talking points about the FBI's handling of the Hillary Clinton email investigation. Those talking points attempted to compare and contrast Clinton's use of an unsecured personal server exclusively for government business with the case of retired Gen. David Petraeus, who shared classified information with his biographer and mistress Paula Broadwell, as well as the case brought against the late Sandy Berger. The former national security adviser under President Clinton pleaded guilty to the unauthorized removal and retention of classified material from the National Archives.
Incidentally, another "special government employee" who has come under scrutiny was Hillary Clinton aide Huma Abedin. Sen. Chuck Grassley, R-Iowa, among others, previously questioned Abedin's special status that allowed her to work at the Clinton State Department and private-sector entities at the same time.
Lawmakers are only beginning to raise questions about Richman's status. Rep. Jim Jordan, R-Ohio, on Fox News' "Sunday Morning Futures with Maria Bartiromo," said the information about Richman and his special FBI status first emerged during closed-door testimony by Comey's former chief of staff James Rybicki before the House oversight and judiciary committees.
"[D]uring that deposition, it was brought out that Daniel Richman, the guy who information was leaked through to The New York Times, had this special status called special government employee status, where he could sort of come and go in the FBI," Jordan said. He said he could not speak to the significance, but "it seems kind of interesting that the guy who Comey leaks to is a good friend, who had this sort of unfettered access into the FBI."
Rep. Mark Meadows, R-N.C., also raised questions about the status.
"It's certainly interesting that Director Comey would offer a special job and give full access to his friend when there are 35,000 employees at the FBI. And it isn't just that he gave these memos to a friend--he gave them to another FBI employee he had hand-picked to act as a 'special government employee' of the FBI. The question becomes: how many other people did he give these memos to?" he told Fox News in a statement.
According to the Office of Government Ethics, a special government employee is "an officer or employee who is retained, designated, appointed, or employed to perform temporary duties, with or without compensation, for not more than 130 days during any period of 365 consecutive days."
Fox News first reached out on Friday to Richman, who initially declined to comment on his special status with the FBI. Based on new information, Fox News on Tuesday provided detailed questions about his responsibilities under the "special projects" portfolio -- and whether they included the Clinton investigation, the Russian counter-intelligence probe, and contact with the media on behalf of senior FBI leadership.
Similar questions were provided to the publisher of Comey's book, "A Higher Loyalty." There was no immediate response.
Richman does appear in cryptic text messages between demoted FBI agent Peter Strzok and re-assigned FBI lawyer Lisa Page on Nov. 2, 2016 a week before the election. Texting about a New York Times report, Page writes, "Jesus. Another article pushed by nyt on this. Richman is a friend of Comey and [former FBI general counsel James] baker."
This may be a reference to a Nov. 1, 2016 story headlined, "FBI's Email Disclosure Broke a Pattern Followed Even This Summer," that quotes Richman on Comey's decision to re-open the Clinton email case before the election.
He says in the article, "Those arguing that the director should have remained silent until the new emails could be reviewed — even if that process lasted, or was delayed, until after the election — give too little thought to the governing that needs to happen after November. If the F.B.I. director doesn't have the credibility to keep Congress from interfering in the bureau's work and to assure Congress that a matter has been or is being looked into, the new administration will pay a high price."
Richman's Columbia bio page says he "served as a consultant to the Department of Justice" and he is "currently an adviser to FBI Director James B. Comey."
Fox News first reached out to the FBI on Monday about Richman's status and followed up Tuesday with detailed questions -- regarding his responsibilities under the "special projects" mandate, his security clearance, physical access to the bureau and whether he was the only special government employee during Comey's tenure. The FBI had no comment on Richman or Fox News' specific questions about his work for the bureau. A spokesperson said the FBI has employed a number of "special government employees" on an unpaid basis, and challenged the notion anyone has "unfettered" FBI access.