Comey firing to be investigated by Senate panel, new report says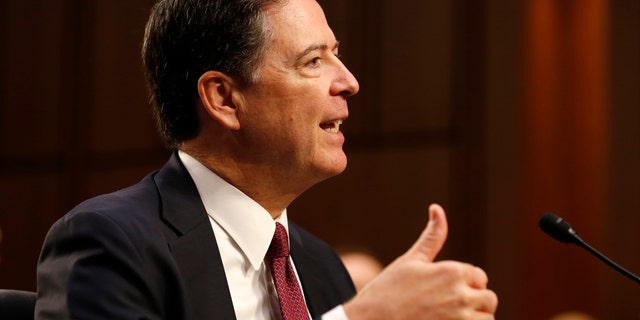 NEWYou can now listen to Fox News articles!
The Senate Judiciary Committee is planning on opening an investigation into the events surrounding President Donald Trump's firing of former FBI Director James Comey, The Wall Street Journal reported on Wednesday.
The investigation could potentially examine whether the president interfered in the ongoing Russia investigation by moving to fire Comey.
"The Judiciary Committee has an obligation to fully investigate any alleged improper partisan interference in law enforcement investigations," Sen. Chuck Grassley, R-Iowa, said in a letter announcing the move.
JEFF SESSIONS DENIES RUSSIAN COLLUSION, DEFENDS COMEY FIRING
"It is my view that fully investigating the facts, circumstances, and rationale for Mr. Comey's removal will provide us the opportunity to do that on a cooperative, bipartisan basis," Grassley continued. "The American people deserve a full accounting of attempts to meddle in both our democratic processes and the impartial administration of justice."
The letter was a response to Sen. Diane Feinstein, D-Calif., the senior Democrat on the Judiciary Committee. Feinstein had asked for the committee to complete its own investigation in addition to ones currently ongoing.
The Judiciary Committee has jurisdiction over the FBI and federal law enforcement.
The move follows testimony Comey gave on June 8 to the Senate Intelligence Committee in which he said he thought he was fired because of the Russia probe. "I was fired in some way to change, or the endeavor was to change, the way the Russia investigation was being conducted," Comey testified. "That is a very big deal, and not just because it involves me."
A White House spokeswoman didn't immediately respond to a comment request from the Journal.