Clinton Voices Concern Over U.K. Military Spending Cuts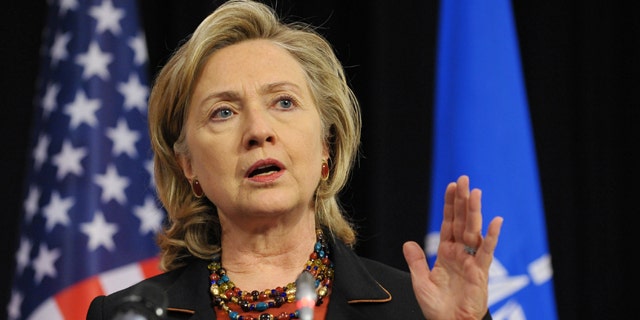 LONDON -- U.S. Secretary of State Hillary Rodham Clinton says she's worried by the military cutbacks being planned by the British government.
The U.K., which maintains the second-largest foreign force in Afghanistan, wants to reduce spending as part of a campaign to control the country's ballooning deficit.
But the planned reductions -- due to be finalized in a defense spending review next week -- have caused unease across Britain's armed forces. The United States, which counts Britain as one of its closest allies, is watching with interest.
Clinton told the BBC earlier this week that she is worried by the cuts and that all NATO allies should work to maintain the trans-Atlantic alliance.
The BBC interview was broadcast Friday.