Clinton to endorse male ally Cuomo for NY Gov, snubs progressive female candidate
Hillary Clinton's expected endorsement of Gov. Andrew Cuomo for a third term on Wednesday has raised eyebrows for snubbing insurgent progressive female candidate and "Sex and the City" star Cynthia Nixon.
The former Democratic presidential candidate will be making the endorsement of her long-standing male ally at the New York Democratic convention where Cuomo will accept the party's nomination to run for a another term, The New York Times reported.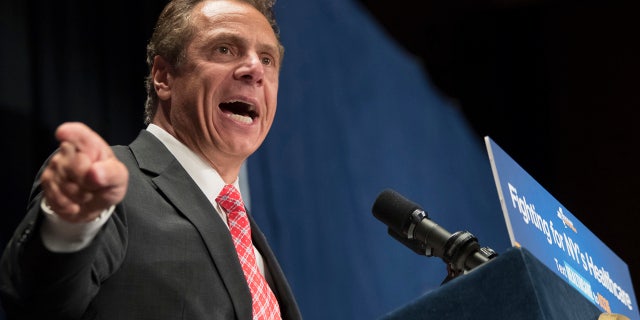 Cuomo is facing tough opposition from Nixon, who criticized the governor for not being progressive enough. She had already pushed him to the left on certain issues, including granting paroled felons the right to vote in the state.
The "Sex and the City" star will also be attending the Democratic convention on Wednesday, despite securing the endorsement of the union-backed Working Families Party, saying "New York Democrats deserve to have at least one actual Democratic candidate for governor at their state convention."
"As Governor Cuomo has said himself, he's run this state in a way that would make any Republican proud," she said in a statement.
'SEX AND THE CITY' STAR CYNTHIA NIXON COULD BE NEW YORK'S NEXT GOVERNOR: A LOOK AT HER POLITICAL ACTIVISM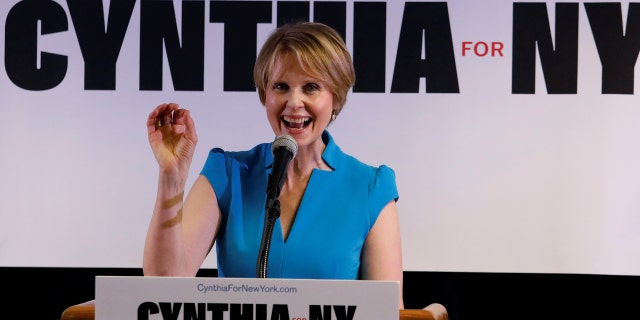 Clinton's support for Cuomo will sure confuse some of her hardline followers as it will come after years of advocating for more female voices in politics and telling people worldwide that people should vote for women running for office.
Speaking at Rutgers University in March, Clinton encouraged women running for office for the first time saying "It's worth it to go out there, to advocate for what you believe, to be the person trying to make the change you want to see."
Clinton also retweeted earlier this year a magazine article celebrating a record number of women running for office. "I'm so heartened by all of you. Onward!" she commented. Onward Together, her PAC she launched last year, emphasizes women in politics and gave money to a group that helps women to get into power.
In an essay for Cosmopolitan last year, she again urged for more women in politics. "The day after Election Day, I said that women and girls are 'valuable and powerful and deserving of every chance and opportunity in the world.'"
"I believe in that message more fiercely than ever. You are valuable and powerful. You are eminently qualified and capable. And I cannot wait to see how you use your unique gifts and skills to make your community, our country, and our world a better place," she added.
On the 2016 election campaign trail, Clinton laughed in agreement when former Secretary of State Madeleine Albright delivered the now-infamous message to female voters.
"And just remember, there's a special place in hell for women who don't help each other," she said.