Clinton suggests she'd consider mandatory gun buy-backs, sparking fears of 'confiscation'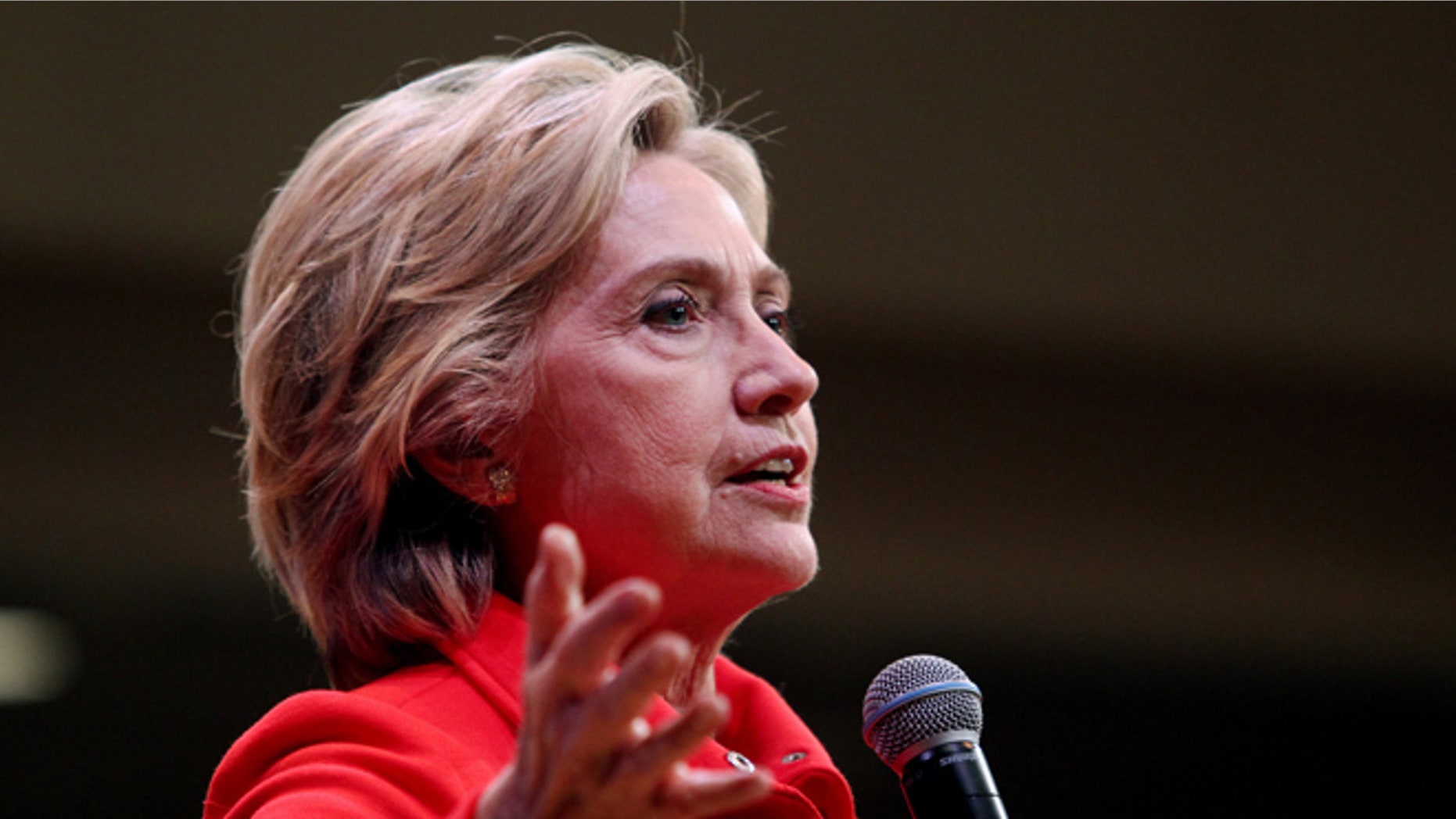 Hillary Clinton said Friday that mandatory gun buy-back programs like ones in Australia are "worth looking into," sparking criticism that the Democratic presidential front-runner would, if elected, impose gun-confiscation efforts.
Clinton made the comments during a campaign stop in Keene, N.H., when an attendee asked about Australia's 1996 and 2003 buy-back programs that collected roughly 700,000 banned semi-automatic rifles and other firearms.
"I think it would be worth considering doing it on the national level, if that could be arranged," Clinton responded.
"This validates what the NRA has said all along," said Chris Cox, executive director of the National Rifle Association's Institute for Legislative Action. "The real goal of gun control supporters is gun confiscation."
Cox said Clinton's comments echo recent ones by President Obama, making "very clear" that the underlying goal of gun-control advocates is confiscation.
The issue of tighter gun control and targeting the NRA as leading efforts to keep Congress from passing laws on firearms and background checks resurfaced earlier this month, after a gunman killed nine people at Umpqua Community College in Rosenburg, Oregon.
The NRA also says that Clinton believes that the Supreme Court incorrectly determined that the Second Amendment guarantees an individual right to self-defense. The group made the argument in part based on a purported audiotape obtained The Washington Beacon in which Clinton says, "And I am going to make that case every chance I get."
"Hillary Clinton just doesn't get it," Cox said. "The NRA's strength lies in our five million members and the tens of millions of voters who support the Second Amendment.
"A majority of Americans support this freedom, and the Supreme Court was absolutely right to hold that the Second Amendment guarantees the fundamental, individual right to keep and bear arms," he added. "Hillary Clinton's extreme views are completely out of touch with the American people."