Clinton pollster blasts Mueller probe, says 'must now be stopped'
Former Clinton pollster Mark Penn blasted Robert Mueller's Russia investigation on Monday, warning the special counsel's team of a looming "reckoning" and calling for the probe to end.
Penn -- who served as a pollster and adviser to former President Bill Clinton and a chief political strategist for Hillary Clinton's 2008 presidential campaign -- said "this process must now be stopped, preferably before a vote in the Senate."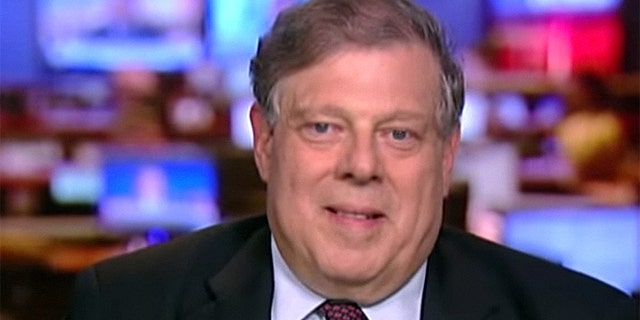 "Rather than a fair, limited and impartial investigation, the Mueller investigation became a partisan, open-ended inquisition that, by its precedent, is a threat to all those who ever want to participate in a national campaign or an administration again," Penn wrote in an op-ed for The Hill.
He continued, "Stopping Mueller isn't about one president or one party. It's about all presidents and all parties. It's about cleaning out and reforming the deep state so that our intelligence operations are never used against opposing campaigns without the firmest of evidence."
The blistering column follows new revelations about an FBI informant who reportedly had discussions with multiple Trump campaign members in 2016.
Penn also raised other questions about the origins of the investigation into Russian meddling and potential collusion with Trump campaign associates during the 2016 presidential election -- like how the FBI knew to speak with Australian diplomat Alexander Downer following an apparently suspicious conversation with Trump adviser George Papadopoulos.
"This wasn't intelligence. It was likely opposition research from the start," he wrote, adding that "in no way" would a "fourth-hand report from a Maltese professor justify wholesale targeting of four or five members of the Trump campaign."
Papadopoulos has since pleaded guilty in Mueller's investigation to making false statements to the FBI.
Penn went on to criticize the now-infamous dossier compiled by Christopher Steele, claiming it was "bounced back and forth between the press and the FBI so it appeared that there we multiple sources all coming to the same conclusion."
Former deputy FBI Director Andrew McCabe testified last year that no Foreign Intelligence Surveillance Act (FISA) warrant would have been sought against another Trump adviser without the Steele dossier information, according to a GOP House Intelligence Committee memo released in February.
Penn's op-ed comes after the president called for the DOJ to look into whether they "infiltrated" his campaign for political purposes. Justice Department Inspector General Michael Horowitz has since been tasked with looking into any "impropriety or political motivation" in the FBI's Russia probe.
Justice Department Director of Public Affairs Sarah Flores on Sunday announced that the agency requested Horowitz expand the ongoing review of the FISA application process to include Trump's request.
Deputy Attorney General Rod Rosenstein issued a statement noting that "if anyone did infiltrate or surveil participants in a presidential campaign for inappropriate purposes, we need to know about it and take appropriate action."
But Penn took aim at both Mueller and Rosenstein.
"With Attorney General Jeff Sessions shoved out of the way, Rosenstein and Mueller then ignored their own conflicts and took charge anyway. Rosenstein is a fact witness, and Mueller is a friend of Comey, disqualifying them both," Penn wrote, adding later that Sessions "needs to take back his Justice Department."