Clinton, Ignoring Swipe, Endorses Jerry Brown for California Governor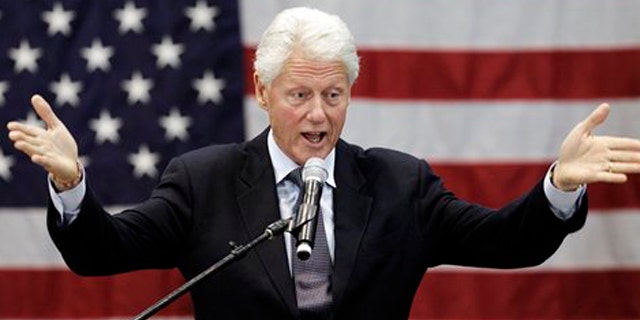 Bill Clinton can take a joke.
The former president endorsed California gubernatorial candidate Jerry Brown on Tuesday, just two days after a video clip showed Brown questioning Clinton's honesty and mocking his relationship with White House intern Monica Lewinsky.
In a statement released Tuesday, Clinton said he strongly supports Brown.
"I believe he was a fine mayor of Oakland, he's been a very good attorney general, and he would be an excellent governor at a time when California needs his creativity and fiscal prudence," he said.
The endorsement came a day after Brown apologized for making an inappropriate joke caught on tape in which he said Clinton doesn't always tell the truth. As an example, he pointed to the former president's past statements about his relationship with Lewinsky.
Brown's comments about Clinton were caught on video at a campaign event Sunday in Los Angeles. The attorney general was responding to an ad by Republican rival Meg Whitman that used footage from a 1992 Democratic presidential primary debate in which Clinton criticized Brown's record as governor.
Clinton said in his statement Tuesday that he agrees the ad is misleading, and that the hard-fought 1992 primary is not relevant today.
"Jerry and I put this behind us a long time ago," he said.
Clinton also said he endorsed Brown's rival, San Francisco Mayor Gavin Newsom, in the Democratic primary because of his strong support for Hillary Clinton's 2008 presidential bid and "because of his impressive record of innovation and accomplishment."
Brown made no jokes about Clinton's endorsement, which was first reported by The Los Angeles Times.
"I am deeply honored to have been endorsed by former President Clinton, who after his accomplishment-rich presidency, continues to demonstrate his commitment to bettering our state, our nation, and our world, each and every day," he said in a statement provided to FoxNews.com.
The Associated Press contributed to this report.