Clinton donor bans Free Beacon from University of Arkansas archives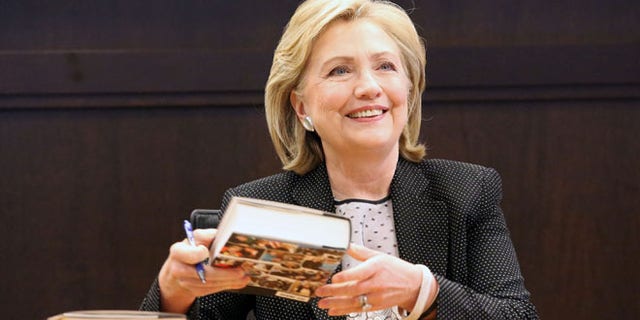 A Hillary Clinton donor who serves as dean of the University of Arkansas libraries has banned the Washington Free Beacon from the school's special collections archives, after the news outlet published revealing stories about Hillary Clinton based on documents available at the university library.
The ban came days after the Free Beacon ran a story about Clinton's 1975 defense of a child rapist that drew from audio recordings available at the University of Arkansas library's special collections archives.
However, the ban was not mentioned in a June 16 email to this reporter from Steve Voorhies, manager of media relations at the university.
"Congratulations on another fine mining expedition into the University of Arkansas Libraries archives," Voorhies wrote.
"I appreciate you raising the profile of the University of Arkansas Libraries special collections," Voorhies concluded his email, while asking for advanced notice prior to future stories.
"I expect there is more you will find in coming months," he said.
Library dean Carolyn Henderson Allen informed editor-in-chief Matthew Continetti in a June 17 letter that the library had "officially suspended" the Free Beacon's research privileges.
The Free Beacon published the Hillary Papers, drawn from the archive of the late Clinton confidante Diane Blair, in February. Those papers are also housed in the special collections at the University of Arkansas.
"I am writing you to direct you and the Washington Beacon Press to cease and desist your ongoing violation of the intellectual property rights of the University of Arkansas with regard to your unauthorized publication of audio recordings obtained from the Roy Reed Collection," wrote Allen.
Click for more from The Washington Free Beacon