Clinton Cash: Confidant revealed as buyer of $20M Rockefeller home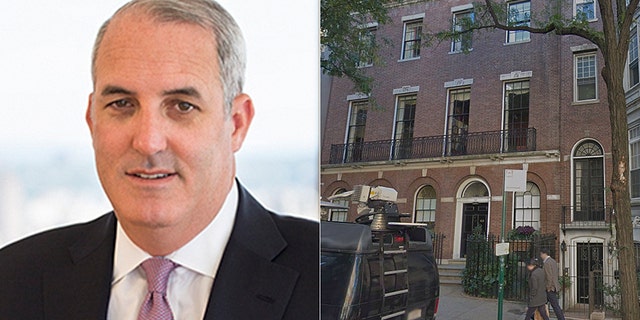 A stunning New York real estate deal has offered a glimpse into just how much money one of Bill Clinton's closest confidants has raked in over the years, after it was reported that Doug Band snatched up the Manhattan townhouse of the late business magnate David Rockefeller – for a cool $20 million.
Band, a longtime Clinton adviser, bought the mansion on the Upper East Side through a limited liability company, two people familiar with the transaction told The Wall Street Journal.
The 9,777 square-foot townhouse, located on a quiet block between Lexington and Third Avenues, is spread out over four levels and features eight bedrooms and a library, in addition to six staff rooms.
The house was built in 1924 and originally listed for $32.5 million last June. It also features a landscaped garden with "silver birch trees, mature rhododendrons and trimmed moss," according to a profile of the home by The New York Times last year.
Rockefeller and his wife Peggy bought the home in 1948, and lived in the space for almost seven decades. The home was put on the market last year after Rockefeller, grandson of industrial magnet John D. Rockefeller and onetime CEO of Chase Manhattan Bank, died at the age of 101.
CLINTON-TIED FIRM BLURS LEGAL LINE, COMBINING POLITICS AND INVESTMENTS, SAY EXPERTS
Band, 45, has been in the Clinton family orbit for decades. He is among a cadre of Clinton associates at the center of reports suggesting they used those family connections to drum up business -- though Band has suggested such claims are "ridiculous."
He is currently the president and co-founder of Teneo Holdings, which purports to offer intelligence about political risk to corporate CEOs, billionaire families and leaders of foreign governments.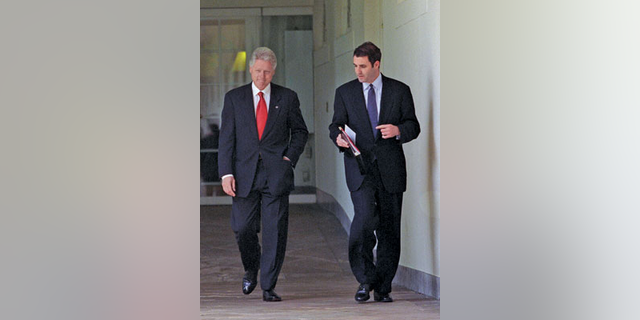 The high-powered firm has previously drawn criticism for helping rich investors leverage inside political information, according to an investigation by Fox News. The company also was at the center of questions over how Hillary Clinton adviser Huma Abedin was able to get paid by the firm while also working at the State Department.
Long before Teneo, Band began his career at the White House in 1995 and served as President Clinton's chief adviser from 2002 until 2012 -- a time when he was the "key architect of Clinton's post-Presidency," according to Teneo's website.
"Mr. Band has advised several heads of state, governors and mayors transitioning out of public office into private life," Teneo's website says. "He was part of the negotiation team that handled all aspects of Hillary Clinton's becoming Secretary of State."
TOP BILL CLINTON AIDE CRITICIZED EX-PRESIDENT FOR CONFLICTS OF INTEREST, EMAILS SHOW
Band also helped build the Clinton Global Initiative, which was known for its annual glitzy gathering of high-powered leaders and celebrities. The CGI last year however, laid off 22 employees and shuttered its main office in New York.
Teneo did not immediately respond to a request for comment on Band's reported purchase of the home.
Fox News' Cody Derespina contributed to this report.