Clinton camp vetting former NATO leader for running mate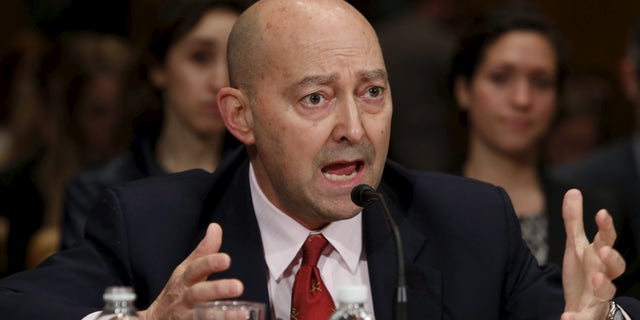 NEWYou can now listen to Fox News articles!
Hillary Clinton's campaign is vetting former NATO leader and retired Navy Adm. James G. Stavridis as a possible vice presidential pick, sources confirmed Tuesday to Fox News.
The New York Times first reported that the retired four-star admiral and former NATO Supreme Allied Commander, Europe was being vetted, with sources saying Clinton was likely to seek someone with military experience on the short-list.
Others, however, were skeptical about the possibility of picking Stavridis, with the reports seen as a possible counter to Donald Trump's consideration of retired Lt. Gen. Michael Flynn.
Stavridis also had been passed over the role of Joint Chiefs of Staff chairman, amid an investigation for improper use of a military aircraft to attend a party in France.
He was later cleared.
Both Clinton and Trump are thought to be in their final stages of running-mate vetting, as the presumptive nominees head into their respective party conventions over the course of the next two weeks.
Fox News' Jennifer Griffin contributed to this report.