'Climate of Fear'? Obama's ATF pick facing probe over retaliation claim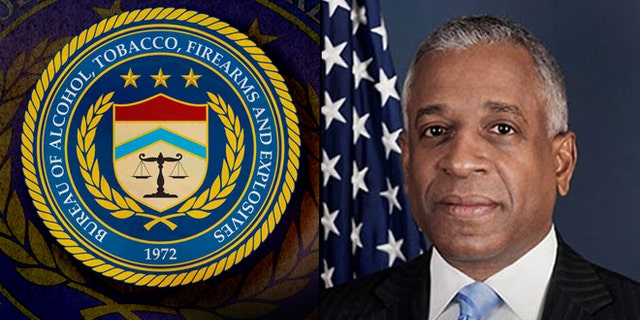 NEWYou can now listen to Fox News articles!
WASHINGTON – An independent government watchdog agency is investigating allegations that President Obama's nominee to lead the Bureau of Alcohol, Tobacco, Firearms and Explosives retaliated against employees for whistle-blowing, FoxNews.com has learned.
The allegations against B. Todd Jones, a Minnesota federal prosecutor who also is serving as acting director of the ATF while his nomination is pending, include claims that he mismanaged the prosecutor's office and presided over a "climate of fear." Specifically, he was accused of retaliating against whistle-blowing with "a suspension and a lowered performance appraisal."
In a letter dated July 20, 2012 to the Office of Special Counsel, employees at the U.S. Attorney's Office in Minnesota first claimed that they were being mistreated and that the office had turned into a "hostile work environment."
The letter, obtained by FoxNews.com, said Jones "instituted a climate of fear, has pushed employees out of the office, dismissed employees wrongly, violated the hiring practices of the EEOC and put in place an Orwellian style of management that continues to polarize the office."
The letter also asked the OSC to "come to this office and investigate the actions of not only B. Todd Jones, but those who he has put in positions that further his dictator style and created this atmosphere of fear among us."
Carolyn Lerner, the head of the Office of Special Counsel, confirmed in an April 13 letter to Sens. Charles Grassley, R-Iowa, and Patrick Leahy, D-Vt., that her office was investigating two accusations against Jones.
The first was an allegation of retaliation.
"The (Assistant U.S. Attorney) alleges that personnel actions, including a suspension and a lowered performance appraisal, were taken in retaliation for protected whistleblowing and other protected activity," Lerner wrote.
After an initial review, the matter was sent up the chain to the OSC's Investigation and Prosecution Division, which is currently conducting an investigation into the complaint.
The second matter involves a former employee who alleged gross mismanagement and claimed Jones abused his authority in the Narcotics and Violent Crime Section of the U.S. Attorney's Office in Minnesota. The OSC said it was actively reviewing those claims and that it had not decided whether to refer the case to the Department of Justice.
A third complaint mentioned in the letter against Jones had been dropped due to insufficient evidence.
Reached Thursday, an ATF spokesman said the agency "does not comment on any pending or proposed legislation, policy changes or presidential nominations."
Regardless of how the claims against him shake out, the allegations alone have posed problems for his nomination. Some also say he's partly responsible for the disastrous Operation Fast and Furious as well as a set of blunders tied to a recent ATF operation gone wrong in Milwaukee.
At a Jan. 31 Judiciary Committee executive business meeting, Grassley went on record to say his office had pressed the administration to answer the misconduct claims but had been largely ignored.
"First, he refused to make himself available for interviews with my staff and before the House Committee on Oversight and Government Reform to discuss Operation Fast and Furious," Grassley said. "He also sent a video message to all ATF staff that many construed as a threat to whistle-blowers in the ATF."
Grassley was referring to an internal video message to ATF personnel last year in which Jones warned employees "if you don't abide by the rules" and respect the chain of command, "there will be consequences." Jones later clarified to lawmakers that he was not trying to discourage whistle-blowers.
Grassley said he also wants to examine Jones' involvement with a bungled ATF operation in Milwaukee.
In February, several members of Congress called for an investigation made by the Milwaukee arm of the ATF after the Milwaukee Journal Sentinel published a series of stories exposing an undercover sting operation that reportedly cost taxpayers thousands of dollars and netted few results. The unsuccessful sting resulted in a still-missing machine gun being taken from an agent's car and angry residents saying that ATF officials reintroduced crime into their neighborhood.
The Milwaukee program came on the heels of the botched Operation Fast and Furious anti-gun trafficking program – the federal operation that allowed weapons from the U.S. to pass into the hands of gun smugglers so they could be tracked to high-level Mexican drug cartel members. The operation resulted in hundreds of guns being lost or later linked to other crimes, including the 2010 fatal shooting of a U.S. Border Patrol agent.
Ultimately, the Obama administration did allow Grassley's staff to interview Jones regarding another matter but would not allow them to question him on Fast and Furious or the Milwaukee issue.
Calls to the White House for additional comment were not immediately returned.