Citizen of Cherokee Nation slams Warren's political ambition
A citizen of the Cherokee Nation on Monday said Sen. Elizabeth Warren is "more concerned" about her political future than the interests of tribal sovereignty and Native rights.
Warren's long-standing assertion of Native American heritage was called into question Monday after the results of her DNA test were made public.
Warren published the DNA results as a rebuttal to President Donald Trump, who has long mocked her ancestral claims by referring to her as "Pocahontas." While the results indicated the Massachusetts Senator may indeed have some Native American heritage – anywhere from 1/64 to 1/1,024 – the matter was not settled for everyone.
Rebecca Nagle, a citizen of the Cherokee Nation, told Fox News' 'The Ingraham Angle' that Native American identity "is not up to Elizabeth Warren."
"[A]n important thing for non-native people to understand is that Native identity is up to Native people. It's not up to a scientist in a lab, it is not up to President Donald Trump's twitter feed, and it's not up to Elizabeth Warren," Nagle said.
"We live in a country where most of the non-Native population doesn't understand or know basic information about our identity, about tribal sovereignty, and about our history as Native people. And so these myths that – you know – Native identity can be determined by a DNA test, directly undermines our rights as Native Americans and our tribal sovereignty."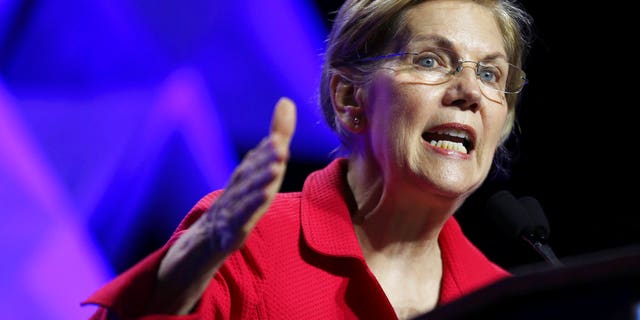 Nagle alluded to past comments Warren made in which she mentioned her distant relative's "high cheekbones" as evidence of her Native heritage.
"During this entire controversy, Elizabeth Warren has relied on stereotypes and popular misconceptions about Native Americans to prop up her false claims," Nagle said.
Nagle criticized Warren for publishing the results of DNA test and ignoring "hordes of Native people have been talking about how DNA tests in no way prove Native heritage or any connection to a Native tribe."
"I think that her decision shows that she does not listen to Native people and is more concerned about her own political career and her ambitions than tribal sovereignty and Native rights," Nagle said.