CIA Drones Target Terror Threats in Pakistan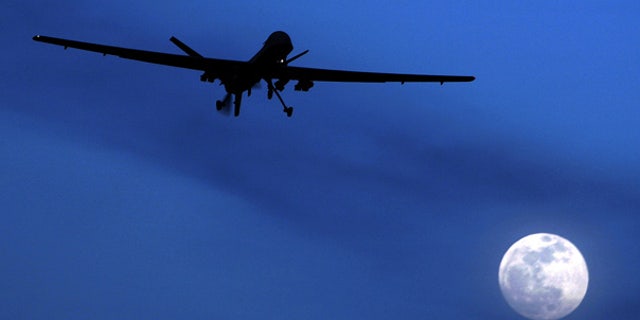 WASHINGTON -- In an effort to foil a suspected terrorist plot against European targets, the Central Intelligence Agency has ramped up missile strikes against militants in Pakistan's tribal regions, current and former officials told the Wall Street Journal.
The strikes, launched from unmanned drone aircraft, represent a rare use of the CIA's drone campaign to preempt a possible attack on the West.
The plot, which officials have been tracking for weeks, is believed to target multiple countries, including the U.K., France, and Germany, these officials said.
The exact nature of the plot or plots couldn't be learned immediately, and counterterrorism officials in the U.S., Pakistan, and Europe are continuing to investigate. There have, however, been multiple terror warnings in recent days in France, Germany and the U.K.
"There are some pretty notable threat streams," said one U.S. military official, who added that the significance of these threats is still being discussed among counterterrorism officials but that threats of this height are unusual.
The CIA has launched at least 20 drone strikes so far this month in Pakistan's Federally Administered Tribal Areas, a lawless region neighboring Afghanistan. That is the highest monthly total in the last six years, according to a tally by the New America Foundation think tank. The previous monthly high this year was 12 strikes in January, following the December suicide attack that killed seven CIA agents on an agency base in eastern Afghanistan.
"The strikes are a product of precise intelligence and precise weapons," a U.S. official told Fox News. "We've been hitting targets that pose a threat to our troops in Afghanistan and terrorists plotting attacks in South Asia and beyond. Our operational tempo has been up for a while now, we have good information driving it, and-given the stakes involved-we hope to keep the pressure on as long as we can."
The latest known drone strike occurred Monday, hitting a house in Northwestern Pakistan. Four people were killed in that attack, according to the Associated Press.