Chuck Grassley's DACA 'deal' tweet is a postmodern work of art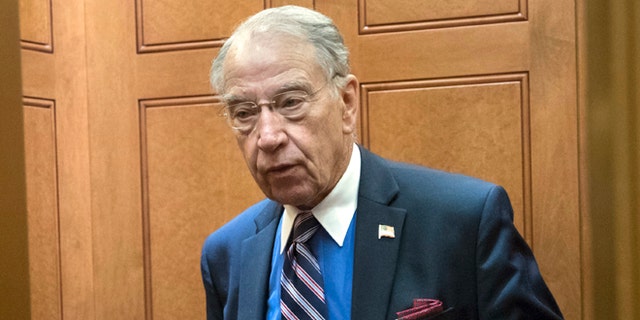 Nobody tweets quite like Chuck Grassley.
The senior Iowa senator and chairman of the Senate Judiciary Committee proved that again Thursday morning with an avant-garde Twitter retort told in a short-hand uniquely his own, responding to reports that President Trump struck a deal with Democrats to protect Dreamers.
"@realDonaldTrump Morn news says u made deal w Schumer on DACA/hv ur staff brief me/ I know u undercut JudiCimm effort 4 biparty agreement," Grassley, R-Iowa, tweeted.
Let's just pause for a moment to diagram and translate this tweet:
"Morn news" = morning news
"hv ur staff brief me" = Your people need to call my people
"JudiCimm" = Judiciary Committee
"biparty agreement" = bipartisan agreement
Grassley, 83, has a social media reputation for unorthodox abbreviations, often taking the "Wheel of Fortune" approach, seen here, in which vowels might as well cost money.
Trump, for his part, denied Thursday morning that any such deal with Democrats was struck, after having dinner with Senate Minority Leader Chuck Schumer, D-N.Y., and House Minority Leader Nancy Pelosi, D-Calif. He voiced interest in negotiating on a bill to protect DACA recipients – young illegal immigrants whose protected status would be rescinded as he rolls back the 2012 Obama-era policy – while insisting that border security would have to be included in any agreement.