Christie picks up Boston Herald endorsement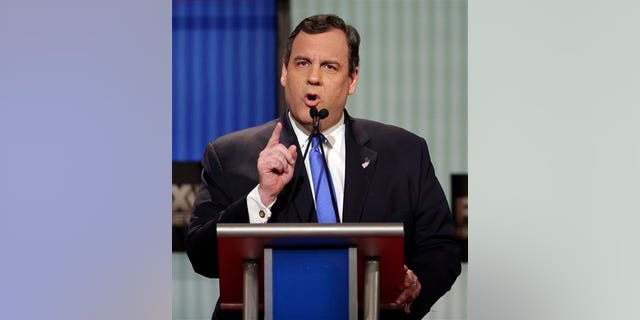 NEWYou can now listen to Fox News articles!
In a move that could re-energize his campaign, one of Boston's biggest newspapers endorsed New Jersey Gov. Chris Christie Monday night.
The Boston Herald, the city's second-largest newspaper, pointed to Christie's experience as a former U.S. Attorney and noted "Christie knows something about being on the front lines of the ongoing war on terror" as reasons to endorse his 2016 run for the White House.
The Boston Herald also cited the Republican's no-nonsense "Jersey guy attitude — feisty but not mean-spirited, tough but not hateful — that has a shot at taking an angry electorate and helping it find a focus and a purpose."
The conservative paper also called Christie "gutsy on the campaign trail" and said he had a "solid reputation" for "education reform and expanding school choice, and for criminal justice reform, including tackling the growing problem of drug addiction by expanding the use of drug courts and treatment options."
Christie's endorsement came on the same day the city's largest newspaper, The Boston Globe, threw its support behind Ohio Gov. John Kasich.
Both Boston publications have large readership in southern New Hampshire, the first-in-the-nation primary state, where Kasich and Christie currently trail billionaire businessman Donald Trump, according to the latest round of Fox News state polls on the Republican presidential nomination contest.