Christie discusses possible run for president, tells would-be backers to 'relax'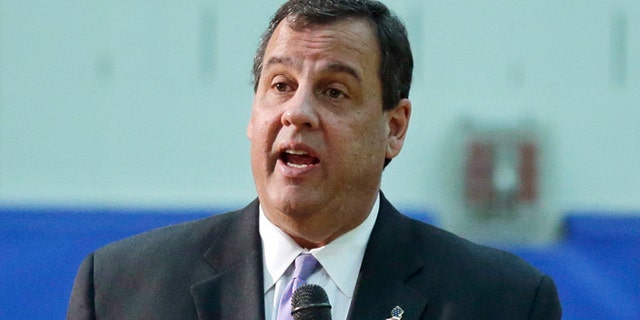 NEWARK, N.J. – New Jersey Gov. Chris Christie says he's been delivering a message to potential donors and staffers urging him to jump head-first into a campaign for president: Relax.
Speaking far more openly about a potential White House bid than he has publicly in the past, Christie on Thursday evening did not dispute reports that his team has been working to establish a political action committee that could launch as early as the end of the month. But he said that, despite signs he is moving forward, he has yet to make up his mind.
"I have not yet decided," Christie said during his monthly "Ask the Governor" radio program when asked whether he plans to run.
Christie said he discussed the prospect with his family during the holidays, and that their opinions are central to his decision process.
"What they think matters deeply to me, and just as importantly, what the potential impact of something like this would be on each and every one of them is something that weighs enormously on me," he said.
Christie has been under pressure to begin locking down donors since former Florida Gov. Jeb Bush launched his own PAC earlier this month. That pressure heightened last week when 2012 GOP nominee Mitt Romney surprised even close confidantes by saying he is seriously considering another run.
Multiple Republican donors who spoke on the condition of anonymity because they were not authorized to discuss Christie's internal moves have told The Associated Press that Christie's team is in the early stages of putting together a political action committee to begin raising and spending money. Christie did not dispute the reports.
"Listen, there's lots of people making lots of suggestions to me about the best way for me to get to continue to get to know the country better and to get input from people around the country about both me and those folks around me," he said. "So there's a whole bunch of different options on the table, but I haven't made any final decisions about what to do."
But Christie insisted that the moves by Bush and Romney have not had an impact on his timeline or decision-making and urged his would-be backers to stay calm.
"What I've told everybody -- supports of mine, potential donors of mine, staff -- is relax. You know, no one's voting for another 12-and-a-half months," he said. "Everybody just calm down, you know?"
Christie has been traveling across the country attending inauguration events for Republican governors he helped elect as chair of the Republican Governors Association. He has been criticized for spending so much time out of the state.
"The people who do that are just the same partisan hacks who wake up every morning wanting to criticize me about something," he said.