Chris Christie no longer in running for local sports radio gig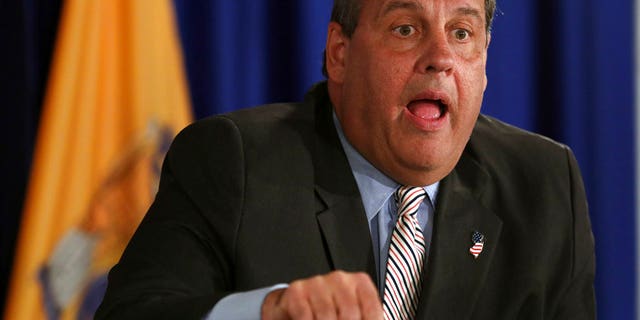 NEWYou can now listen to Fox News articles!
New Jersey Gov. Chris Christie says he is no longer looking to join a local sports talk radio station once he leaves office.
Christie made the announcement Sunday after the New York Daily News reported that New York sports talk radio WFAN told the Republican governor he was no longer in the running to replace the station's longtime afternoon host Mike Francesa.
The governor said WFAN approached him three weeks ago about hosting more shows with other potential co-hosts, but claims that he soon declined the offer after considering other options for work once his term as New Jersey governor is up.
CHRIS CHRISTIE HAS EVENTFUL AUDITION IN WFAN CHAIR
Christie's audition to fill the broadcaster role at WFAN made headlines last month after he ridiculed a New Jersey resident as a "bum" and a "Communist."
"You know Mike, I love getting calls from Communists in Montclair," Christie said in response to "Mike from Montclair," who called Christie a "bully" and went off on him for his controversial decision to visit a New Jersey beach that was closed due to a state government shut-down.
A WFAN spokeswoman didn't respond Sunday to a request for comment.
The Associated Press contributed to this report.