Chipotle Mulls Over Use of E-Verify for Immigration Status after Minnesota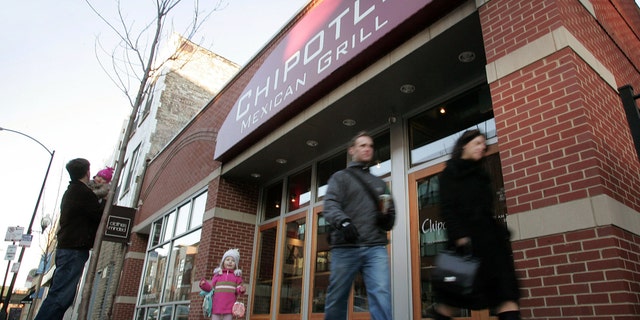 On the heels of an immigration audit that has forced Chipotle Mexican Grill to dismiss hundreds of undocumented workers in Minnesota, the chain says it may broaden its use of a federal database to check an employees' immigration status.
Chipotle communications director Chris Arnold said chain executives are in discussions with officials of the U.S. Immigration and Customs Enforcement, known as ICE, about expanding its participation in E-verify, an Internet-based system that links to federal databases.
In December, Chipotle started what ended up being the firing of hundreds of its employees at its dozens of restaurants in Minnesota, after ICE conducted an audit of the chain's employee records in that state and determined that many of them were "suspect documents."
More recently, the chain received notification from ICE that its 60 restaurants in Virginia and Washington D.C. will be audited.
"Stemming from Minnesota, we're in communication with ICE to expand our use of E-verify," Arnold said. "We've used it in states that require it – Arizona, South Carolina and North Carolina."
The government's focus on Chipotle has grabbed headlines given that it is one of the most high-profile businesses to be targeted in the Obama Administration's crackdown on employers who hire undocumented immigrants. Chipotle has more than 1,000 operations nationwide.
Workplace enforcement actions by immigration officials long had resulted in the arrest and deportation of undocumented workers, but left employers essentially untouched, even those who were repeat offenders.
In 2009, the Obama Administration announced that it was shifting its workplace enforcement to employers. In the last year, ICE roughly doubled its audits of employers – to more than 2,700 – over past years.
ICE officials say that tips and investigative leads determine which companies it audits.
Arnold said Chipotle had a two-tier system of verifying its workers' eligibility for U.S. employment. He said in one step, the hiring manager reviews the employment documents, and in the other, human resources officials conduct a review.
"In spite of those two reviews for every set of documents, we still apparently had a number of people whose documents were not valid," Arnold said.
"It can be enormously difficult the way the system works, any employer has to complete an I-9 form, and have the supporting documents that go with that," he said, "birth certificate, social security card, or passport, driver's license. So we get all of that and under the law we're required to perform a reasonable review of those documents."
Arnold said Chipotle has provided employee records for its Virginia and Washington D.C. restaurants, and is waiting for ICE to complete its review.
Dismissing the Minnesota employees, Arnold said, was difficult for the chain.
"We received a notice of inspection from ICE for the restaurants in Minnesota, we provided all the documents, and several months later we got a 'notice of suspect documents,'" he said. "ICE provides a list of people and says the documents you have on file for these employees are suspect."
The employees were asked to provide other documents and to let the chain know if there were errors that needed to be corrected, Arnold said.
"This has been a difficult and heart-breaking decision," he said of the firings of employees who could not provide bonafide documents. "It's very difficult having to lose some really great employees, but under the law our hands are really tied. We can't employ people who weren't eligible to work in this country."
Proponents of strict immigration enforcement say the focus on employers must not mean ignoring the unauthorized status of workers. Rep. Lamar Smith, the Texas Republican who chairs the House Judiciary Committee, has held hearings on work site enforcement that focuses on workers and, along with other GOP lawmakers, has vowed to push for a return to workplace raids.
Smith and others in the GOP who favor a hard line on immigration also want E-verify to be mandatory. On Thursday, the House Subcommittee on Immigration, chaired by California Republican Elton Gallegly, plans to hold a hearing entitled: "E-Verify—Preserving Jobs for American Workers."
Those who favor more lenient immigration policies say leaving hundreds of undocumented immigrants jobless will only hurt families and communities, and will not address the problem of illegal immigration.
They say employers need the labor of these immigrants, who they say do work Americans will not do, and that businesses will get around ICE audits by hiring more people "off the books."
Grisella Martínez, director of policy and legislative affairs for the National Immigration Forum, an immigration advocacy group in Washington D.C., says Congress must pass a comprehensive reform measure that will address enforcement as well as a way to give certain undocumented immigrants a pathway to legalization.
"Trying to deport all those people is not realistic," she said. "They're here, they're paying taxes, they're learning English. Imposing sanctions on employers is only part of the solution, but it's not going to get you the rest of the way."
Elizabeth.Llorente@FoxNewsLatino.com
Follow us on twitter.com/foxnewslatino
Like us at facebook.com/foxnewslatino