China building drone army, US report reveals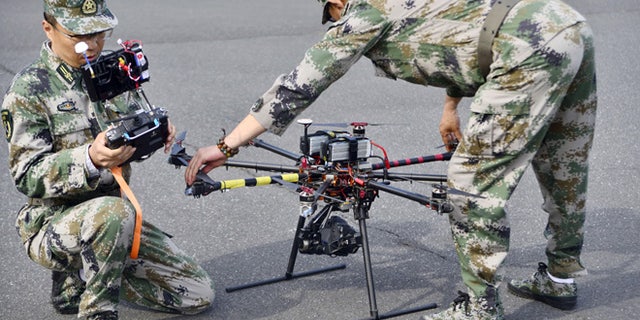 NEWYou can now listen to Fox News articles!
China's military plans to produce nearly 42,000 land-based and sea-based unmanned weapons and sensor platforms as part of its continuing, large-scale military buildup, the Pentagon's annual report on the People's Liberation Army (PLA) disclosed Friday.
China currently operates several armed and unarmed drone aircraft and is developing long-range range unmanned aerial vehicles (UAVs) for both intelligence gathering and bombing attacks.
"The acquisition and development of longer-range UAVs will increase China's ability to conduct long-range reconnaissance and strike operations," the report said.
China's ability to use drones is increasing and the report said China "plans to produce upwards of 41,800 land- and sea-based unmanned systems, worth about $10.5 billion, between 2014 and 2023."
Four UAVs under development include the Xianglong, Yilong, Sky Saber, and Lijian, with the latter three drones configured to fire precision-strike weapons.
"The Lijian, which first flew on Nov. 21, 2013, is China's first stealthy flying wing UAV," the report said
Click for more from Washington Free Beacon.