Chicago, Hawaii universities are frontrunners to host future Obama library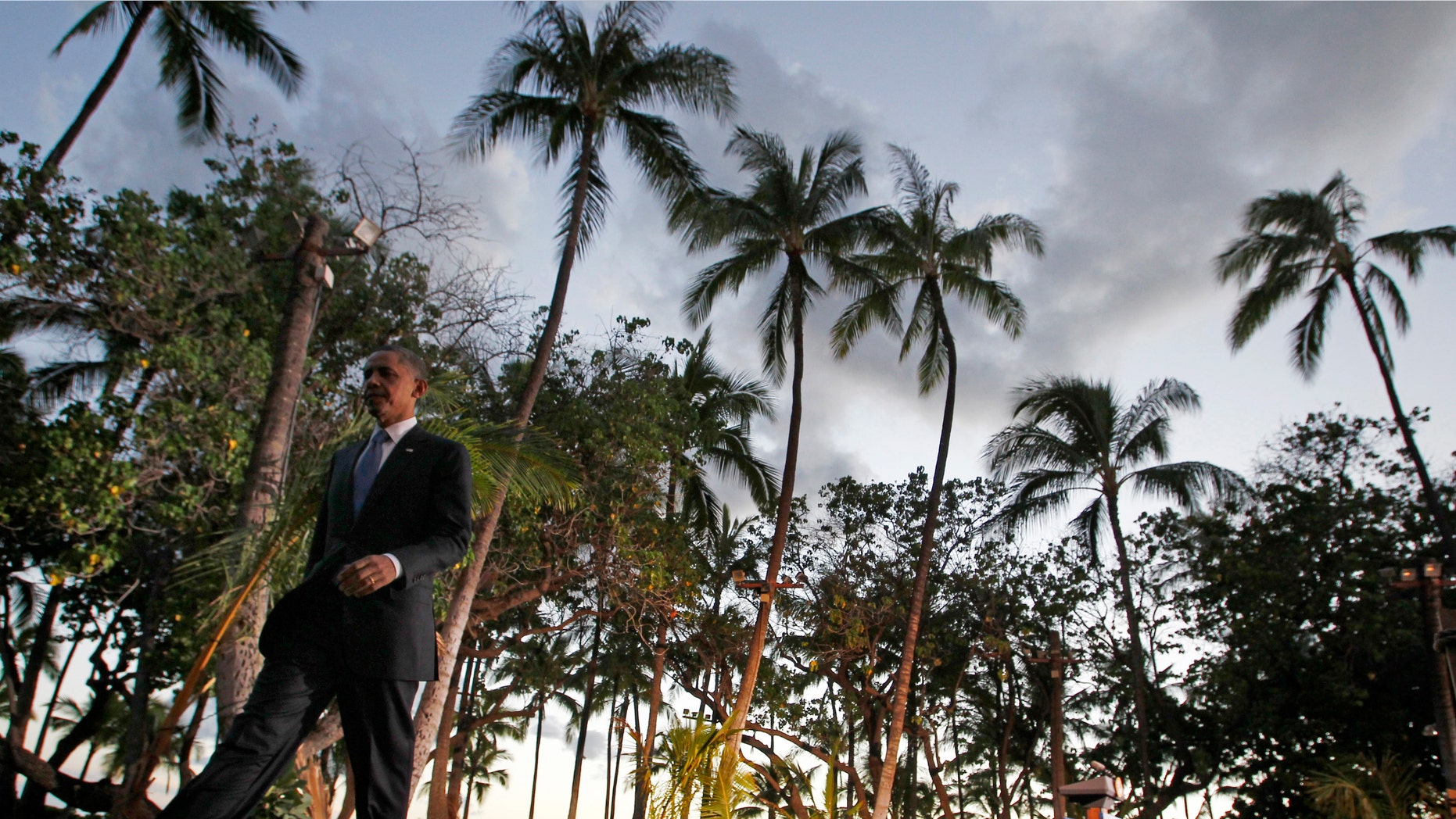 The sweepstakes to become the site of the future Barack Obama presidential library is underway with universities in Chicago and Hawaii the apparent frontrunners.
The University of Hawaii, where Obama's parents attended college, has made the most public effort – purportedly talking to officials at existing presidential libraries and at the National Archives, which plays an A-to-Z role from supplying artifacts to running the facilities.
However, the University of Chicago, where Obama was a law professor for 12 years, is widely expected to be chosen, despite making no public comments about its reported interest.
The president will make the final decision and still must raise money for a foundation that pays for the library construction and an endowment that covers daily operational costs.
The William J. Clinton Presidential Center and Park, in Little Rock, Ark., purportedly cost $165 million. And George W. Bush has already raised roughly $300 million for his library/museum/policy institute that is set to open April 25 at Southern Methodist University, in Dallas.
Obama might have to raise as much as $500 million -- considering the increasing costs and Congress recently raising the endowment requirement to 60 percent of construction expenses.
Anita McBride -- who served in three Republican administrations and has help shepherd the Bush project – told FoxNews.com the "sheer magnitude" of raising so much cash requires a specific plan that includes a president telling donors exactly what he wants to accomplish with their money.
"President Bush has a clear vision about his policy institute and made clear to donors that this will not be a monument, it will be a testimony to principles and ideals," said McBride, now an executive-in-residence at American University's Center for Congressional and Presidential Studies.
There are 14 official U.S. presidential libraries run by the National Archives, starting with Herbert Hoover's in West Branch, Iowa, and including the soon-to-be Bush center.
Previous presidents have unofficial libraries including Abraham Lincoln's in Springfield, Ill. One for George Washington at Mount Vernon, in Virginia, is nearing completion and is expected to open by September of this year.
Obama's is expected to attract a large interest, considering that in 2009 he became the country's first black president. Exactly what will be included remains to seen, but the Clinton library has 78 million pages of official records, 2 million photographs and 12,500 videotapes, as an example of the amount of artifacts compiled.
His birthplace of Hawaii hosting the library would likely be a financial boon for the remote Pacific island state, bringing in potentially hundreds of thousands of visitors annually. However, being so far away from the lower 48 has perhaps lessened the state's odds.
Assistant Professor Robert Perkinson, a special assistant to the University of Hawaii chancellor, confirmed Tuesday night that the school is still in the running. He and other school officials declined to discuss details, but supporters are hosting a $400-a-person Hawaiian Presidential Center Inaugural Gala in Washington on January 19.
"I just cannot imagine they wouldn't consider Chicago," said McBride, who was first lady Laura Bush's chief of staff. "If you want foot traffic, you need a place that people can get to easily, including world leaders and other invited guests."
Obama began his political career in Chicago, moving there shortly after graduating from Columbia University and becoming a community activist on the city's South Side. He returned to teach at the University of Chicago after graduating from Harvard Law School in 1991.
In addition, first lady Michelle Obama was vice president of community and external affairs at the university's medical center. And top Obama adviser and University of Chicago graduate David Axelrod this month became the director of the school's new Institute of Politics.
Other Chicago bidders also have been mentioned, including the South Side's historic, African-American community of Bronzeville and the developer of the old U.S. Steel South Works site on the city's southeast side, according to The Chicago Tribune.
The group, McCaffery Interests, is turning the roughly 500 acres into an estimated $4 billion mixed-use project and has a website video in which viewers are asked to "imagine" the library being part of the Chicago Lakeside project.