Chelsea Clinton fires back at critics who compare her to 'Howdy Doody'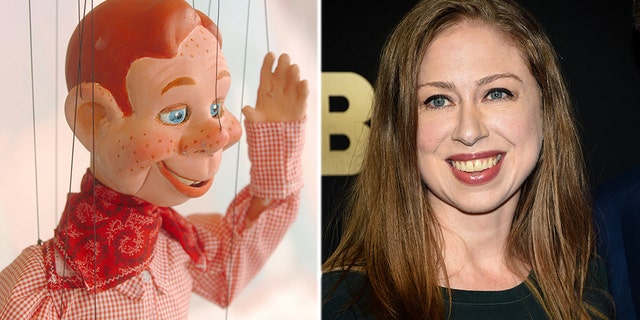 Chelsea Clinton is firing back at "all the people" who say she looks like the Howdy Doody puppet.
The former first daughter on Tuesday singled out a Twitter user named Richard, who on Tuesday shared a graphic with his 20 Twitter followers that showed Howdy Doody photoshopped over Clinton's face.
"Thanks to Richard & all the people on @Twitter who've compared me to Howdy Doody, I now know a bit about him, including that he stood up to bullies & believed in being kind to animals," Clinton said. "I'm always happy to be on the side of allyship & kindness. Thanks again!"
"Howdy Doody" was the name of the famous NBC children's show that aired from 1947 to 1960, featuring host Buffalo Bob Smith and puppet characters like Dilly Dally and Phineas T. Bluster.
Clinton, the daughter of Bill and Hillary Clinton, is active on Twitter, where she uses the plaftform to defend her parents, criticize the Trump administration and advocate for liberal policies.