Census respondents may be asked citizenship status in 2020 survey
Billions of dollars in federal spending and the future of political power in Congress and the White House could be at stake over a simple yet controversial question that's proposed for the 2020 Census: Are you a United States citizen?
The Trump administration has until the end of the month to determine whether to include the question over the objections of many Democrats who say this is an attempt to intimidate immigrant communities and a power grab to redirect money and electoral power away from them.
The citizenship question was once a staple on the decennial census but not in recent years. It is still asked on a sampling survey that the Census Bureau sends out to a much smaller percentage of American homes. A DOJ official says it's needed on the 2020 questionnaire sent to every household to provide a much more accurate tally of the population's demographics.
"This data is critical to the department's enforcement…of the Voting Rights Act and its important protections against racial discrimination in voting," DOJ lawyer Arthur Gary wrote in a December letter to the Census Bureau asking for the question.
It's a move supported by groups pushing for tighter controls on immigration.
"The census isn't just a decennial headcount. It is a snapshot of America – and we have good reason to know who is here," said Ira Mehlman with the Federation for American Immigration Reform.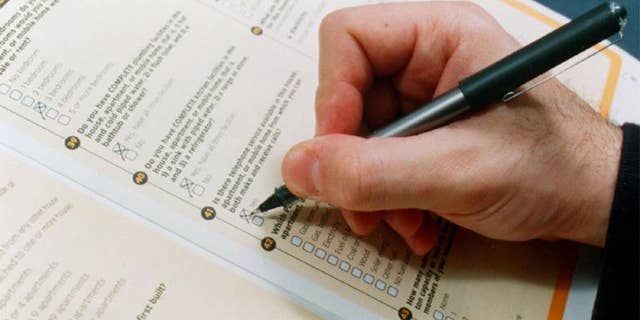 The census count is required by the Constitution and its results are used as foundational data to determine federal spending across the entire budget. Its population figures also determine the number of congressional seats allocated to each state for the next decade and the number of electoral votes available from each state.
Opponents to the proposed question contend it's a veiled attempt to intimidate immigrant communities – which may already be fearful of federal officials – to not participate, thereby watering down the results.  They argue since immigrants usually live in urban areas – largely represented by blue state Democrats – any significant undercount will harm the financial wellbeing and electoral power of these strongholds.
"Adding a citizenship question in 2020 will probably make the census less accurate because more people will have fear filling out the form," Arturo Vargas, executive director of National Association of Latino Elected and Appointed Officials' Educational Fund told Fox News.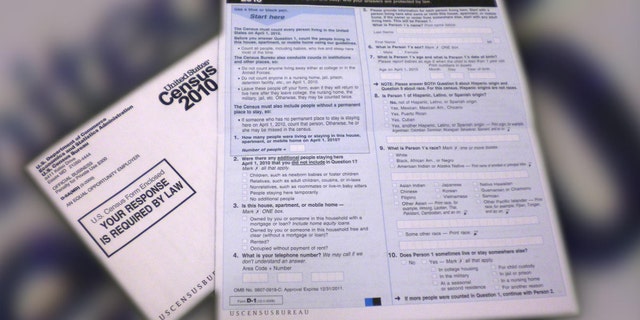 Local and federal officials have also blasted the citizenship question.
Los Angeles Mayor Eric Garcetti called it "unnecessary and mean-spirited" and five Democratic Senators wrote a letter to Commerce Secretary Wilber Ross, who oversees the Census Bureau, asking him to exclude the question.
"Rather than preserve civil rights, as the Justice Department claims," they wrote, "a question on citizenship in the decennial census would very likely hinder a full and accurate accounting of this nation's population."