CBO Director: 'Economic Recovery Will Continue at Weaker Pace'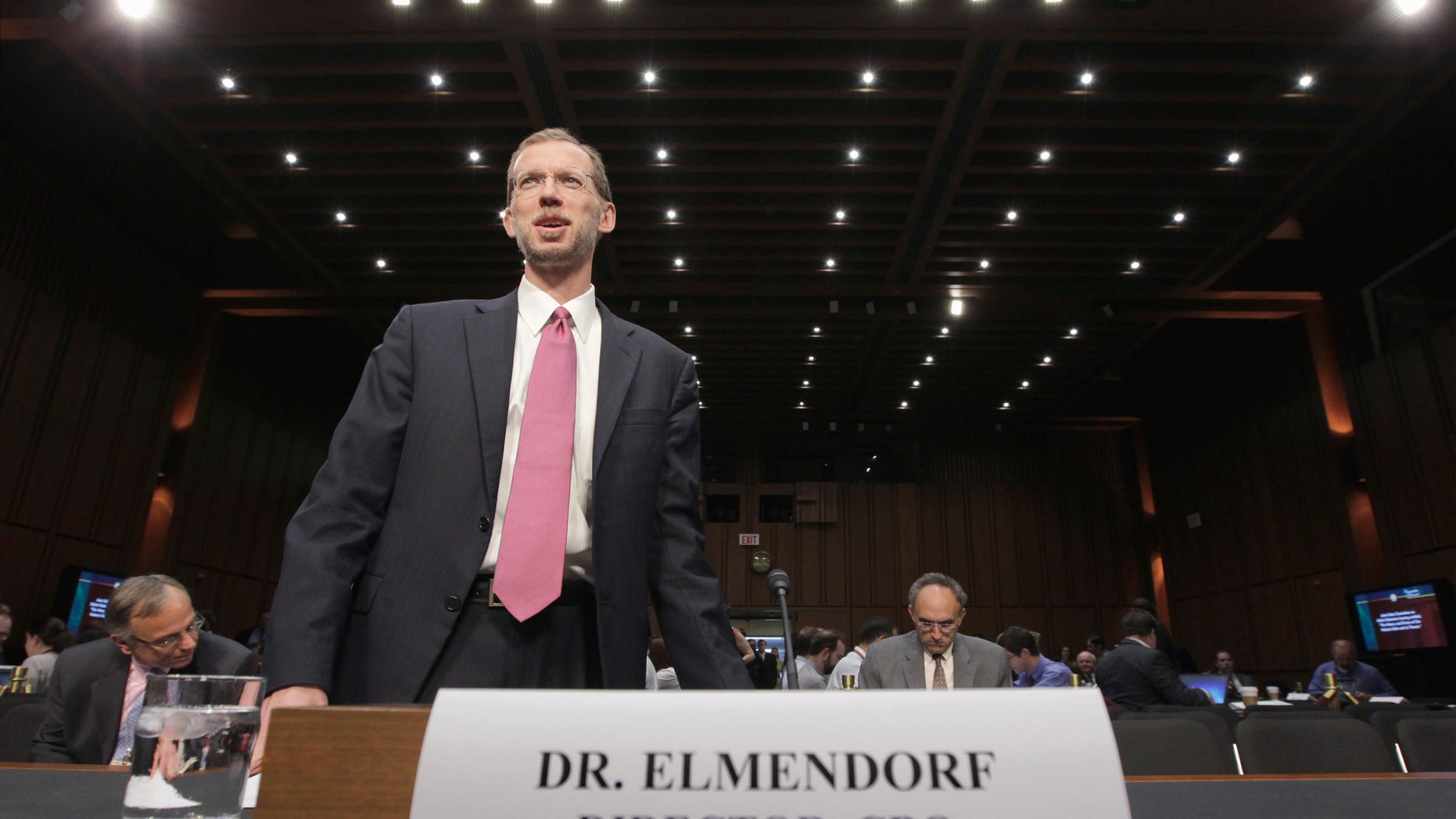 The head of the Congressional Budget Office warned Tuesday that the federal deficit threatens to cripple the economy over the long term if it isn't tackled soon.
Economist Douglas Elmendorf told a deficit super committee in its first hearing that an aging population, along with the rising cost of health care, will only worsen the federal deficit if current polices aren't changed. And he warned that spiraling interest payments could swamp the government's ability to pay for its operations and could spark a financial crisis if nothing is done:
"Putting the federal budget on a sustainable path will require significant changes to spending policies, significant changes in tax policy, or both," Elmendorf said. "Addressing that formidable challenge is complicated by the current weakness in economy and the large numbers of unemployed workers, empty houses and underused factories and offices. "
Elemendorf predicted the unemployment rate will remain above 9 percent until the end of next year.
"The financial crisis and recession has cast a long shadow on the economy," he said. "The pace of the recovery has been slow and the economy remains in a severe slump."
The 12-member committee is seeking to find at least $1.2 trillion in deficit reduction over the next 10 years by Thanksgiving. If the committee fails, across-the-board cuts will be triggered, divided evenly among defense and many domestic programs.
Elmendorf wouldn't advise the committee on how to reduce the deficit but warned against immediate spending cuts or tax increases.
"Particularly important given the current state of the economy, immediate spending cuts or tax increases would represent an added drag on the weak economic expansion," he said.
A CBO study released Monday shows that the impact of the across-the-board cuts would hit the Pentagon with a 10 percent budget cut in 2013 and cuts almost that big to domestic agencies.
The testimony came as President Obama continues to push for his $450 billion jobs plan that combines tax cuts, infrastructure spending and aid to state and local governments. Obama announced Monday that he plans to pay for the plan by ending tax breaks for the wealthiest Americans – a proposal that Republicans have already rejected.
Senate Republican leader Mitch McConnell on Tuesday called Obama's bill a "political exercise."
"The president can call this bill whatever he wants," McConnell said in a speech on the Senate floor. "But in reality, all he's really doing is just proposing a hodge-podge of retread ideas aimed at convincing people that a temporary fix is really permanent and that it will create permanent jobs. And then daring Republicans to vote against it."
Elmendorf, a former Brookings Institution scholar initially named to the CBO post by Democrats, said that Obama's jobs plan -- which combines tax cuts with spending stimulus -- was well within mainstream economic thought, which holds that it doesn't make sense to raise taxes or impose sharp spending cuts in periods of slack economic growth.
"If policymakers wanted to achieve both a short-term economic boost and medium-term and long-term fiscal sustainability, a combination of policies would be required: changes in taxes and spending that would widen the deficit now but reduce it later in the decade," Elmendorf said.
The Associated Press contributed to this report.