Cardinal Dolan giving equal time to both parties, agrees to pray at Dem convention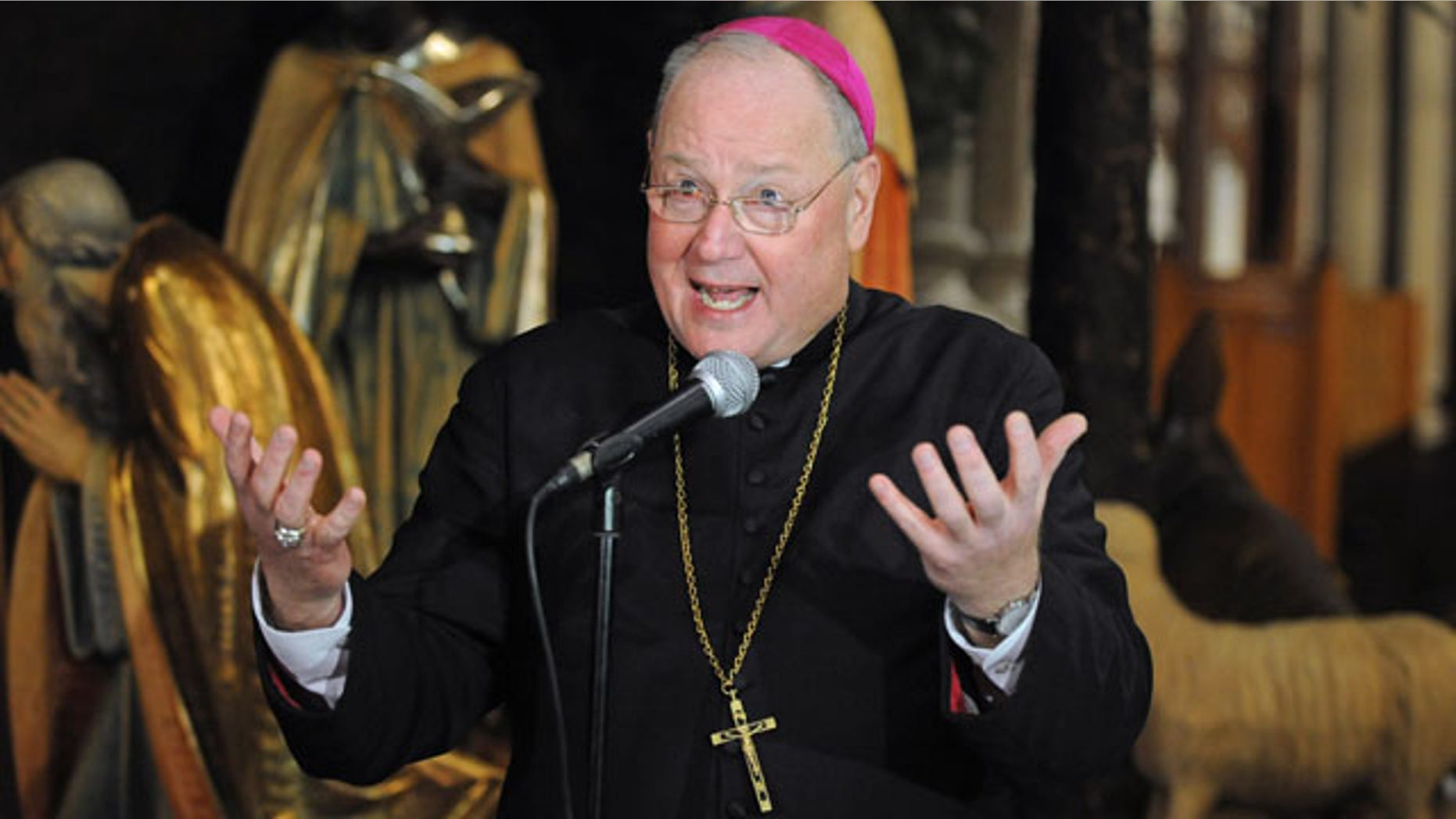 Cardinal Timothy Dolan will end up giving equal time to both parties, agreeing give the closing prayer at the Democratic convention next week after making the same commitment for the Republicans.
When it was announced last week that Dolan had accepted the Republican National Convention invite, critics claimed it made it seem as if the Catholic Church was siding with the GOP.
Dolan, New York's archbishop and president of the U.S. Conference of Catholic Bishops, has led the battle for the church against President Obama's so-called contraceptive mandate.
But his office confirmed Tuesday that he will give the benediction next week in Charlotte for the Democrats, after doing so at the Republican National Convention this week in Tampa.
In a statement released by the New York Archdiocese regarding the DNC invite,  spokesman Joe Zwilling said, "It was made clear to the Democratic Convention organizers, as it was to the Republicans, that the Cardinal was coming solely as a pastor, only to pray, not to endorse any party, platform, or candidate. The Cardinal consulted Bishop Peter Jugis of the Diocese of Charlotte, who gave the Cardinal his consent to take part in the convention that will be taking place in his diocese."
Even some left-leaning Catholics had been critical of Dolan's initial move to pray at the GOP convention only. Michael O'Loughlin wrote in the a post for the website of  America magazine, a Jesuit weekly, that "Cardinal Dolan's appearance in Tampa will damage the church's ability to be a moral and legitimate voice for the voiceless, as those who view the Catholic Church as being  a shill for the GOP have just a bit more evidence to prove their case."
At the same time, Dolan himself said he had made it known to the Democrats that he would also like to offer his ecclesiastical voice to their gathering as well.
When the DNC made no such offer immediately, many assumed it was a snub. The Catholic League's Bill Donohue said: "The Republicans are smart enough to get the 'pope of America', and the Democrats are stupid enough not to invite him."
Now that the Democrats have extended the invitation and Dolan has accepted, it doesn't end his political maneuvers.
For the last year or so, Dolan has been in a fight with the Obama administration over the health care law's mandate requiring employers to offer benefits like contraceptives and abortion-inducing drugs that the church says violate its teaching. Other religious institutions have joined the fight as well, with several lawsuits filed against the mandate.