Capitol Hill Urges UBL Photo Release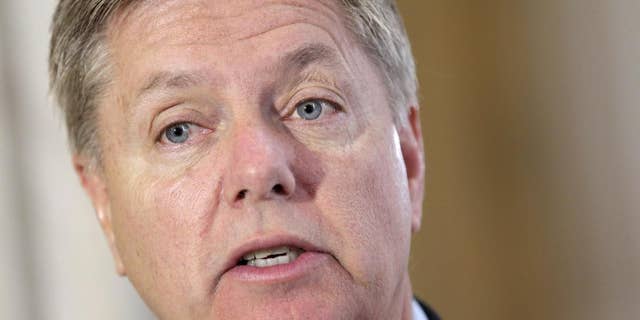 U.S. officials still haven't decided whether or not to release photo proof that terror mastermind Usama bin Laden is dead, so Sen. Lindsey Graham is trying to make the case by saying it's in the country's best interest.
"I know the Geneva Convention very well," the South Carolina Republican and member of the Armed Services Committee told Fox News Radio, "but this is a circumstance where I believe it's not a violation of the convention, it would be in our national interests to make a case, documented case, that this was Usama bin Laden, he is dead."
Graham does admit, though, that there will always be doubters and conspiracy theorists. "I think [releasing the photo] would be a smart thing to do, and have it rolled out in a sensitive way, but prove it beyond a reasonable doubt, and some people still won't believe it," he told Kilmeade and Friends.
Others on Capitol Hill agree. Sens. Susan Collins, R-Maine, and Joe Lieberman, I-Conn., both of who sit on the Armed Services and Homeland Security Committees, conceded in a news conference Monday that it may be necessary to release the photo.
Lieberman said that it was a "very difficult decision" to make, but that a photo release would help to quell doubts. Collins echoed her colleague, explaining that while she has "no doubt" UBL is dead there are some that could peddle a myth that he is alive.
House Intelligence Committee Chairman Mike Rogers said it's important to "maintain dignity," while not inflaming falsehoods and tension worldwide.
Obama counterterrorism adviser John Brennan told reporters at the White House briefing Monday that the administration is still trying to determine if and what will be released "to make sure nobody has any basis to deny that we got bin Laden."
Photo proof isn't the only thing Graham thinks would help prove that the mission was, in fact, accomplished.
"[T]his idea of disposing the body within 24 hours because of tradition bothers me a bit," Graham said, speaking of the decision to bury the body at sea earlier Monday. "[W]e will be under attack as to whether or not it really was him. And I'm not so sure that was a wise move, I'd like to hear more about that. I think that may have been sensitivity taken too far."
Trish Turner contributed to this report