Campaign momentum hinges on duel of the running mates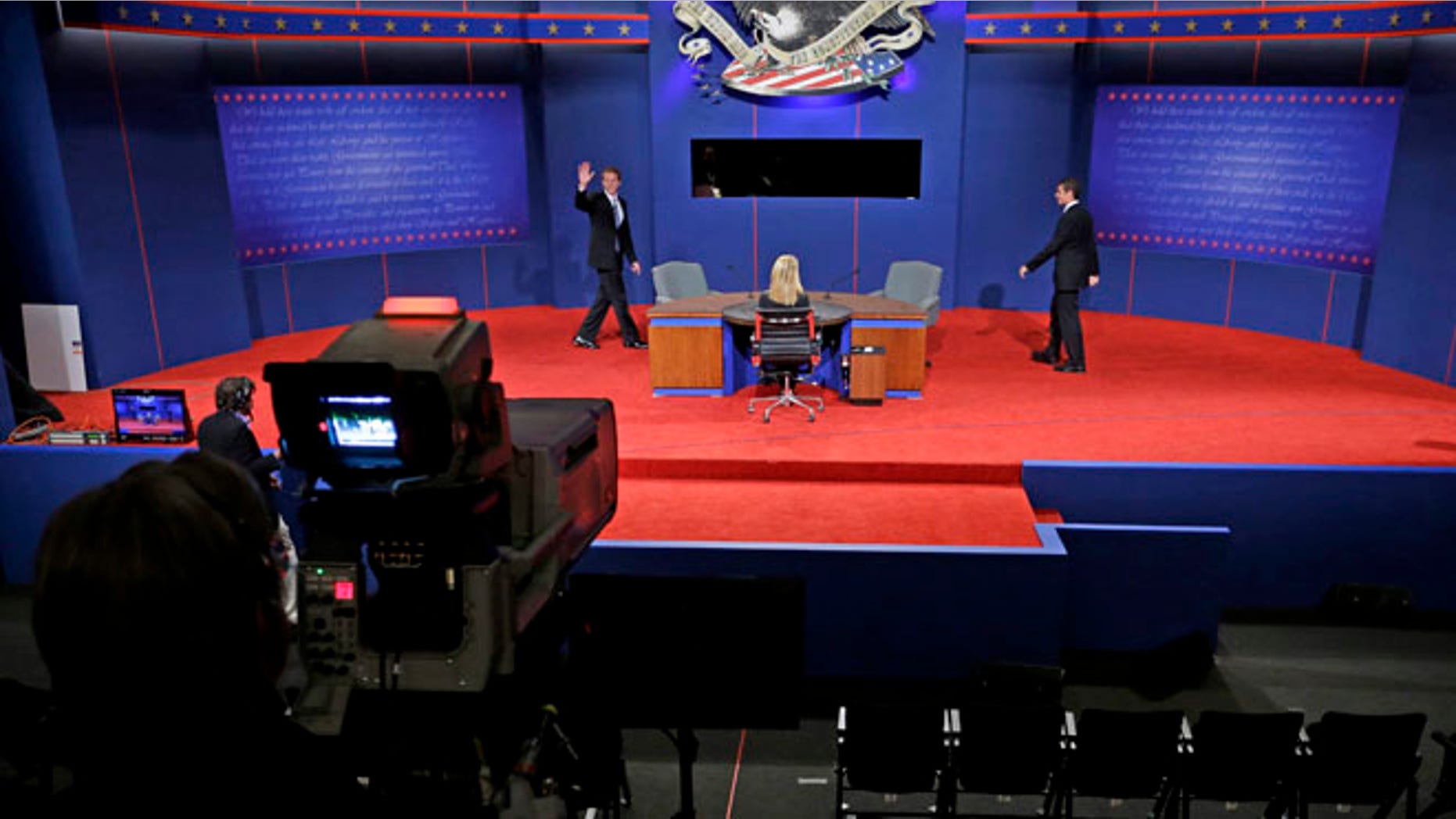 Rarely have the running mates held such sway over the course of a presidential race.
But thanks to President Obama's lackluster debate performance last week, the match-up Thursday night between Vice President Biden and Rep. Paul Ryan suddenly matters that much more.
The polls are tightening. The pundits are crowing about a shift in the race. And Mitt Romney and Obama are now in the perhaps uncomfortable position of having to rely on their surrogates to set the course for the final few weeks.
At Thursday's debate in Kentucky, the Republican presidential nominee is depending on his No. 2 to sustain the momentum going into the last two debates, while Obama is banking on Biden to blunt it.
And unlike the last debate, where each campaign was engaged in an almost-comical game of lowering expectations, this time the campaigns appear to be raring for a fight.
"Joe Biden will make mincemeat of Paul Ryan," Democratic Florida Sen. Bill Nelson declared Thursday afternoon, introducing Obama at a Miami rally.
Campaign spokeswoman Jen Psaki said Biden is "fired up and ready to go."
Ryan said a day earlier, though, that he thinks Biden's "Achilles heel" will be Obama's record, no matter how much personal experience Biden brings to the stage.
And Ryan's debate prep has been intensive. Attorney Ted Olson, who played the role of Biden during practice, says the Republican running mate has held a whopping nine 90-minute prep sessions.
On Thursday, Ryan was spending time with his family in advance of the debate, between continuing to study up on his debate prep binders and exercising.
According to an Obama campaign official, Biden was planning to spend some time with family and friends at the home of local supporters in Kentucky.
Though two presidential debates are left on the calendar, a lot is riding on the VP event performances.
After what was widely judged a weak showing by Obama last week, Romney has picked up steam in both battleground and national polls. The latest Fox News national poll of likely voters showed Romney edging Obama, 46 percent to 45 percent.
Obama has acknowledged he had a "bad night," but the campaign has indicated it will be more aggressive going forward. Specifically, Obama and his advisers have argued Romney did so well because he was "dishonest," a charge Republicans reject.
Obama campaign manager Jim Messina on Thursday tried to apply the same pre-emptive charge to Ryan.
"Tonight the entire country is going to watch this debate and they're going to see a true contrast. Joe Biden is going to tell the truth. He's going to lay out a vision how you move this country forward and created an economy build on the middle class," he said. "Congressman Ryan is going to do something very, very different. He's going to try to obscure his positions."
Ryan said Wednesday he just wants to draw a contrast.
"The Achilles heel (Biden) has is President Obama's record, and I'm really looking forward to giving the American people a very clear choice," he said.