Campaign ad distances vulnerable Dem from 'disastrous' ObamaCare rollout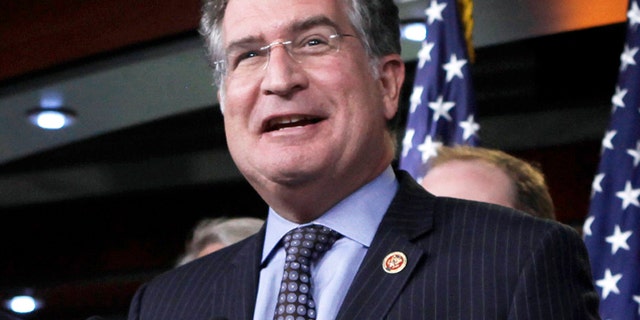 Just two years ago, Florida Democratic Rep. Joe Garcia was calling ObamaCare a "strong, affordable health care system" -- but amid the health care overhaul's troubled rollout, he's changing his tune.
A Democratic Super PAC has launched an ad on Garcia's behalf touting him as a lawmaker who "took the White House to task" over the "disastrous" rollout of the health law's website, and says he is working to fix ObamaCare. The House Majority PAC ad also says Garcia supported legislation to let Americans keep the health plan they like.
Garcia is the latest in a growing list of vulnerable congressional Democrats who are distancing themselves from the law as they face re-election in November.
In January, the House Majority PAC ran an ad also distancing vulnerable Rep. Ann Kirkpatrick from ObamaCare, saying the Arizona lawmaker is fighting to fix the "stunning ineptitude" exhibited in the health law's website.
Sen. Mary Landrieu, a Democrat facing re-election in deep red Louisiana, released an ad in December in which she claims she is holding Obama's feet to the fire over his broken promise that if Americans like their health care plans, they can keep them.
Landrieu has also introduced a bill, the Keeping the Affordable Care Act Promise, that would allow people to keep the plan they like.
"I'm fixing it and that's what my bill does, and I'm urging the president to fix it," Landrieu says in a CNN interview featured in the ad.
Senate Democrats are playing defense in far more states this year than Republicans. One of the few Republican-held seats considered up for grabs in November is in Georgia, where incumbent GOP Sen. Saxby Chambliss is retiring.
The parties are on more even footing in the House side, where both Republicans and Democrats face plenty of competitive races.
A spate of recent retirements, including most recently from key ObamaCare architect Rep. Henry Waxman, R-Calif., has fueled GOP claims that the health care law is making Democrats' campaigns tougher.