California Supreme Court Set To Rule On Case Of Undocumented Lawyer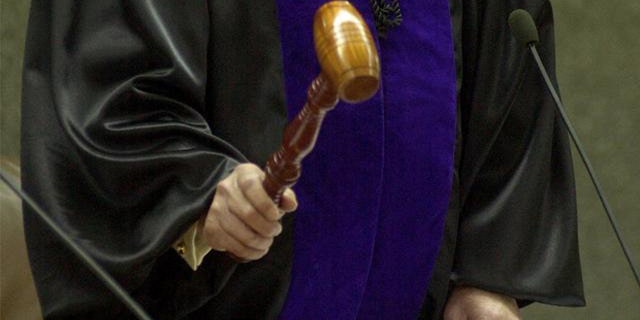 SAN FRANCISCO (AP) – The California Supreme Court on Thursday will decide whether to grant a law license to a man living in the United States illegally who graduated from law school and passed the state bar exam.
The opinion to be published comes in the case of Sergio García, who is challenging a 1996 law that bars people living in the country illegally from receiving "professional licenses" from government agencies, or with the use of public funds, unless state lawmakers vote otherwise.
The case has pitted the Obama administration, who opposes licensing García, against state officials who have supported him.
The Obama position in the case came as a surprise to some, since it adopted a program that shields people who were brought to the U.S. as children, graduated high school and have kept a clean criminal record from deportation and allows them to legally work in the country.
At a hearing in September a majority of the court's justices appeared reluctant to grant García the license, saying the law prohibits them from doing so unless the Legislature acts.
The state supreme court is in charge of licensing attorneys in California.
Lawyers for the federal government argued that García was barred from receiving his license because the court's budget is funded by public money.
But García, who arrived in the U.S. illegally 20 years ago to pick almonds with his father, has said his case is about showing other immigrants that hard work and dedication mean something in the U.S.
García, 36, worked in the fields and at a grocery store before attending community college. He became a paralegal, went to law school and passed the bar on his first try. He applied for citizenship in 1994, and is still working toward that goal.
His effort has been supported by State Bar officials and California's attorney general, who argued that citizenship status is not a requirement to receive a California law license.
Follow us on twitter.com/foxnewslatino
Like us at facebook.com/foxnewslatino