California Lawmaker Tries Again to Legalize Liquid Cremation After Safety Concerns Raised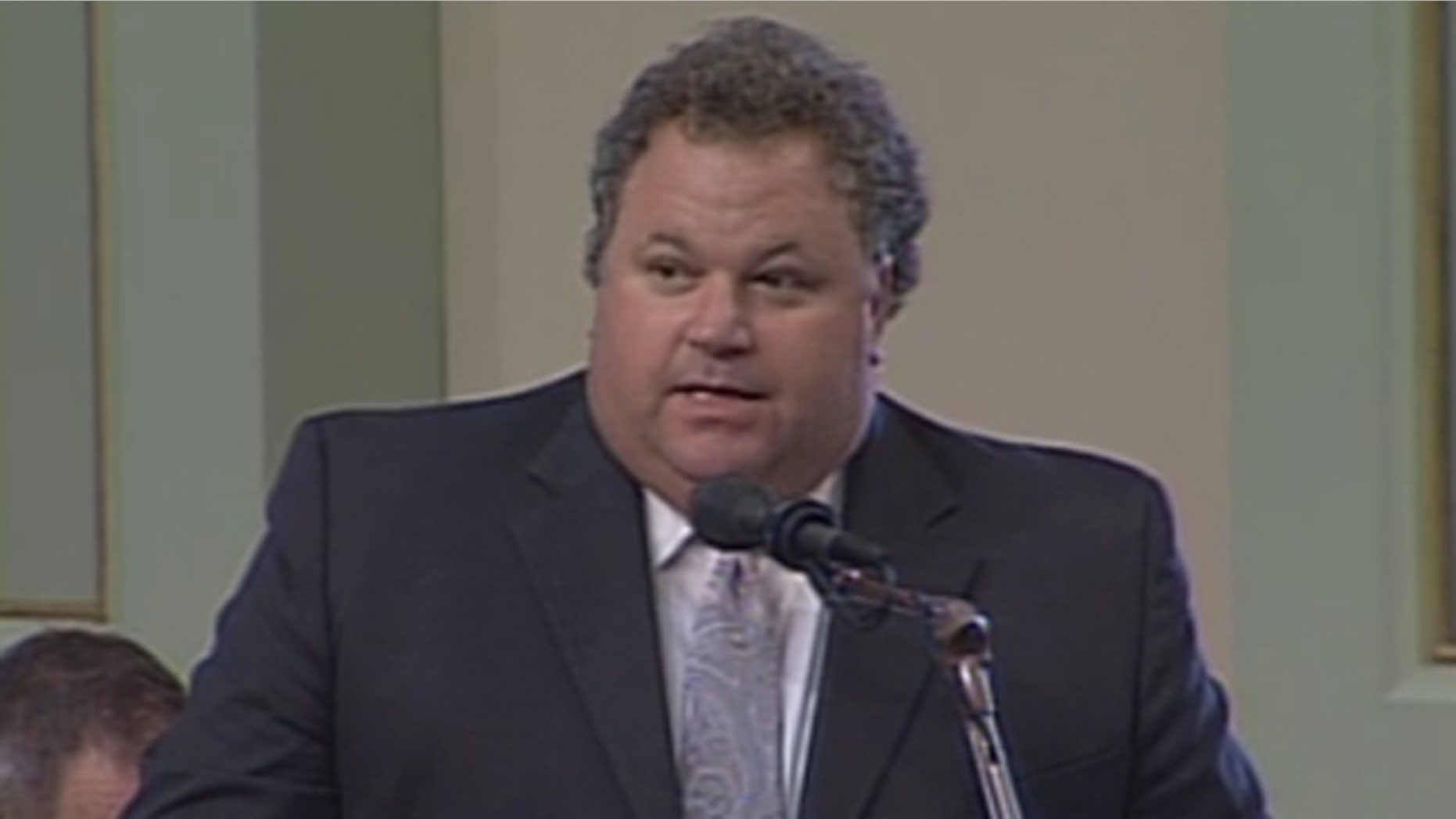 When a loved one dies, families typically are left with two options: burial or cremation.
A California lawmaker wants to give families a third option, which is being pitched as a "green alternative" to traditional cremation -- chemically dissolve the body, keep the powdery residue and pour the liquefied remains down the drain.
But the procedure, too graphic to describe, has had some trouble getting off the ground. Assemblyman Jeff Miller had to shelve his proposal last year after a visiting scientist pointed out that the process might not be as safe as advertised.
This year, Miller is back with a new proposal that his office claims will address the safety and environmental concerns raised last summer. After Florida became the first state to legalize what's known as "bio-cremation" for commercial purposes, Miller is pushing anew for California to follow suit and is hopeful the bill doesn't get trapped in purgatory after last year's misfire.
"There seems to be a demand" for bio-cremation, Miller told FoxNews.com. He said he anticipates more questions about that process in the months ahead, but insists, "there'll be several checks and balances" to keep the procedure safe.
The bio-cremation bill seemed to be on the fast track for approval last year. After it was introduced, it cruised through the committee process and unanimously passed the House in May. Miller proposed it after talking to a local mortuary owner who wanted to buy and operate a bio-cremation machine. The bill had an inherent business and environmental appeal to Miller -- not only could it spur job creation, but the process would not produce the harmful emissions associated with incineration.
"If they were to put these two processes side by side ... they would find that water-based cremation is a lot less violent and a lot more humane in disposing of their loved ones," he told FoxNews.com.
But after initially rushing into the bill, Miller had to slow down. After it cleared the House in May, a John Hopkins Ph.D. graduate working as a visiting fellow on the Senate Environmental Quality Committee raised some red flags.
Amber Hartman, who could not be reached for comment by FoxNews.com, noted that the chemical compound that remains after the process is complete "would burn to the touch" for any worker unfortunate enough to come in contact with it, said Johannes Escudero, Miller's legislative director.
"Their primary concern was the worker safety," Escudero said.
Through the bio-cremation process, a body is placed for about three hours in a chamber filled with heated, pressurized water and alkali. The process dissolves the body into 120 gallons of liquid, which is then disposed of. The bone is reduced to a powder which can, like traditionally cremated remains, be stored in an urn. Supporters say it simply accelerates the natural decomposition process.
But another question Hartman raised was what happens to the liquid. The Los Angeles Times reported that Hartman raised concerns the chemical leftovers would be so hazardous that it could warp pipes, though Escudero said that was not a big issue. Then there were concerns about whether the liquid could be treated properly to minimize the environmental impact.
Confronted with these questions, Miller pulled the bill last summer. Over the fall, he held a series of meetings with state regulators, scientists, water quality officials and others to draft regulations that could be included in his proposal -- instead of creating a shell of a bill and deferring to state regulators to fill in the gaps.
The result, his office claims, addresses the safety concerns.
Whether it will address families' comfort level is another question.
Though the process is used at the Mayo Clinic in Minnesota and other scientific research centers, it hasn't really gotten off the ground elsewhere in part because it's, well, unpleasant.
New Hampshire voted to uphold a ban on the process in 2009, with critics saying it was disrespectful.
State Rep. John Cebrowski was quoted at the time saying he didn't want "to send a loved one to be used as fertilizer or sent down the drain to a sewer treatment plant."
Miller said morticians in his state want to be able to offer the service to clients. But he said that if California passes the law, it will be up to the families.
"Ultimately it's going to be whether or not the consumer feels that this is a process they want to use in their end-of-life management planning," Miller said.