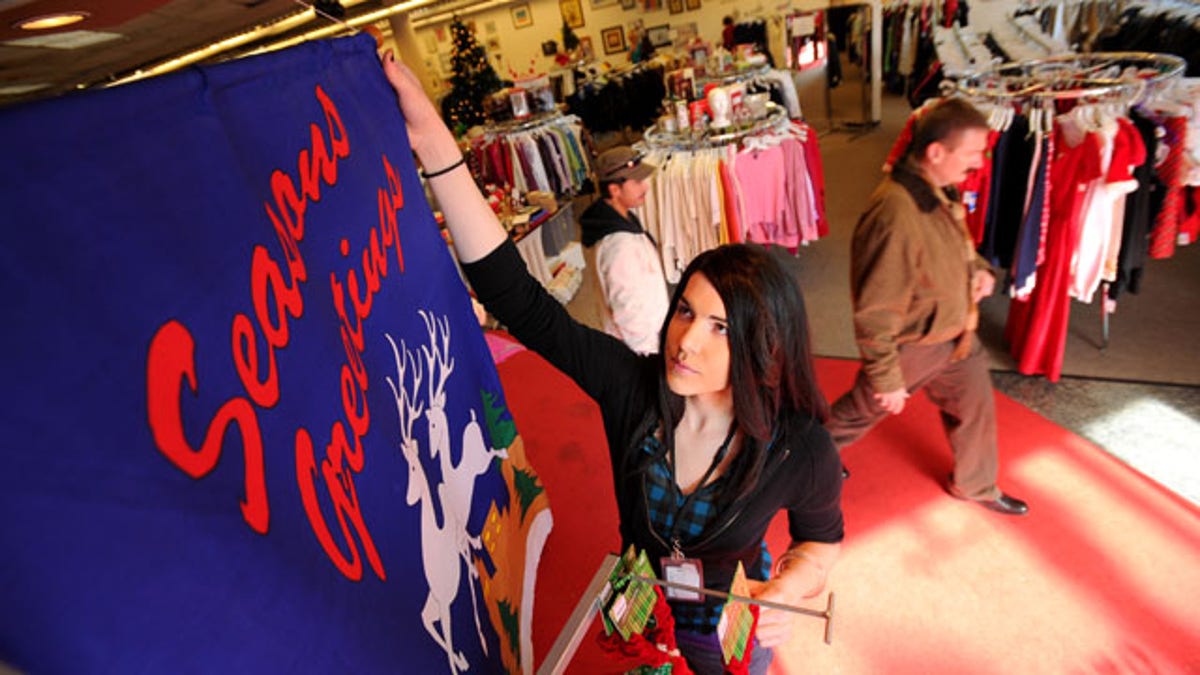 A California bill working its way through the state legislature providing more protection for transgender individuals in the workplace could allow for cross-dressing employees to wear whatever they want to work, despite workplace dress codes.
AB 887, which passed through the state's Assembly on May 16, is causing a stir among critics who feel it's raising the identity of a transgender individual to the same level as one's ethnicity or gender.
"If you talk to the average (human resources) manager and ask if there would be any disturbances if a man came dressed as a woman one week and then as a man the next, I think the (HR) rep would say 'yeah, this would be disruptive to the workplace,' " said Brad Daucus, a California attorney and president of the Pacific Justice Institute. "It will inherently cause customers to be uncomfortable and not want to do business."
Sponsored by Assemblywoman Toni Atkins (D-San Diego) and co-authored by Equality California and the Transgender Law Center, the bill would strengthen civil rights protections in the areas of employment and housing for individuals based not only on the gender of the person's assigned sex at birth, but also by a person's "gender expression."
Atkins, Equality California and the Transgender Law Center did not return FoxNews.com's requests for comment.
But in a press release from May 17, Atkins said she was "grateful" for the support the bill received from her Assembly colleagues and will "continue fighting for this important legislation to become a law."
Critics like Daucus feel the law would limit the authority of employers who disagree with an employee's cross-dressing attire.
"This is not dealing with harassment, we already have laws in California that address harassment," said Daucus. "This is about employers having to deal with employees who dress in a way that employers know will cost them either in terms of customers, employer morale, or employee operational efficiency."
Daucus is not limiting its effect to just the sales industry. He believes businesses, such as child day care centers and retail clothing stores, would be affected by cross-dressing employees who might have the upper hand when it comes to legal disputes with employers regarding their clothing choices.
"If you have a mother taking her son to a store for back-to-school shopping and the retail clerk is a man dressed like a woman, the mother is going to take her son and go to another store," said Daucus.
May, an assistant director for a Christian-run daycare center in Calif., who did not want to give her last name or the name of her day care, agrees that the law could have an impact.
"Even if we change our hair, the kids notice right away. If one day a teacher comes dressed like a man and then the next day as a woman, the kids will wonder 'What's going on?'"
Shawn Jackson -- a California-based attorney and consultant for the California Business Development Center -- a business development association in Rohnert Park, Calif. -- says the law could bring some changes in the workplace, but doesn't think a business will necessarily lose clients because an employee decides to cross-dress. But he also understands that everyone doesn't necessarily share this viewpoint.
"People are flawed creatures and will have their biases and prejudices," said Jackson. "You have to weigh the advantages and disadvantages. There's going to be people who say 'you hire a transgender, I'm not coming in.' You can be legally right, you can be spiritually right. But from a business standpoint, you just shot yourself in the foot."
The bill still needs approval from the state's Senate.
Daucus hopes California legislators take into account all sides of the issue.
"Whatever law is passed, it shouldn't just look upon the introspect of one specific micro-interest group," said Daucus. "The legislators need to make sure that all of those who are impacted by the legislation are taken into consideration."