Cadillac Unveils Images of New Presidential Limo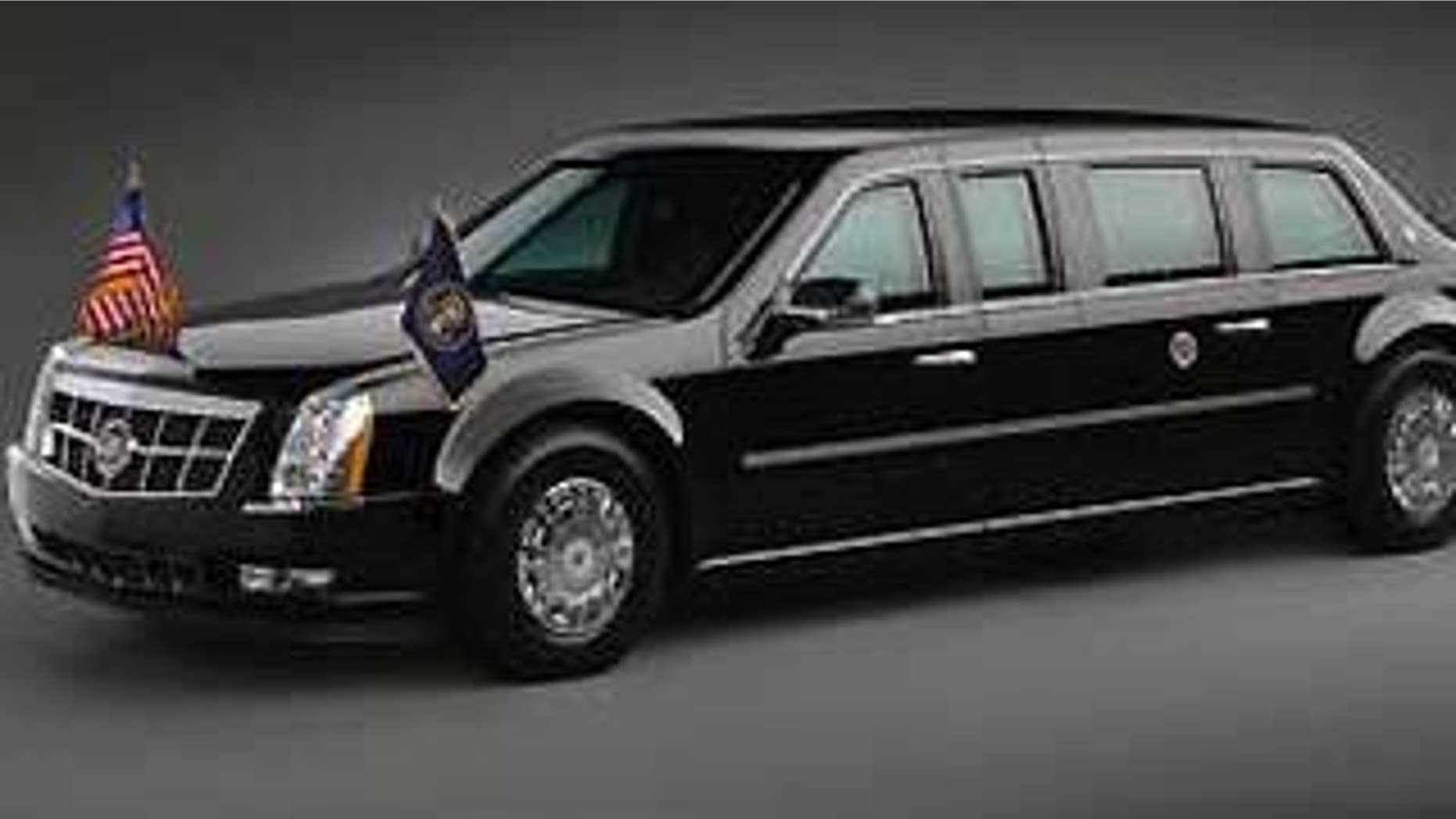 Cadillac has unveiled pictures of its new presidential limousine, a heavy-duty machine that will transport Barack Obama down Pennsylvania Avenue on Inauguration Day.
The images show a sleek black car with the U.S. flag and presidential standard positioned on the front fenders.
The vehicle, referred to by the Secret Service as "the beast," will reportedly feature heavy armor that is at least 5 inches thick and comes complete with run-flat tires, bulletproof glass and a completely sealed interior to ward off a chemical attack, among many other high-tech security features.
Cadillac confirmed in a press release Wednesday that the company had made a number of improvements over its previous model.
"The latest Cadillac Presidential Limousine is a completely new design, succeeding the DTS Presidential Limousine that debuted in 2004," the company said in a written statement. "The new car incorporates many of the dramatic design and technology features of new and highly acclaimed Cadillac vehicles."
According to the automaker, the car is roughly the same size but is slightly more upright than President Bush's. Some parts of the cabin were cut and sewn by hand, and the rear passenger space includes an "extensive executive compartment" with "mobile office features."
An embroidered presidential seal has been affixed to several panels in the back of the limo. Spotlights were also installed to highlight the flags on the front fender at night.
Older-model presidential limos will remain in use for the vice president and traveling world leaders. The previous model, a modified Cadillac DTS, was introduced at Bush's second inauguration in 2005.