C-SPAN CEO: Obama Used Us as 'Political Football'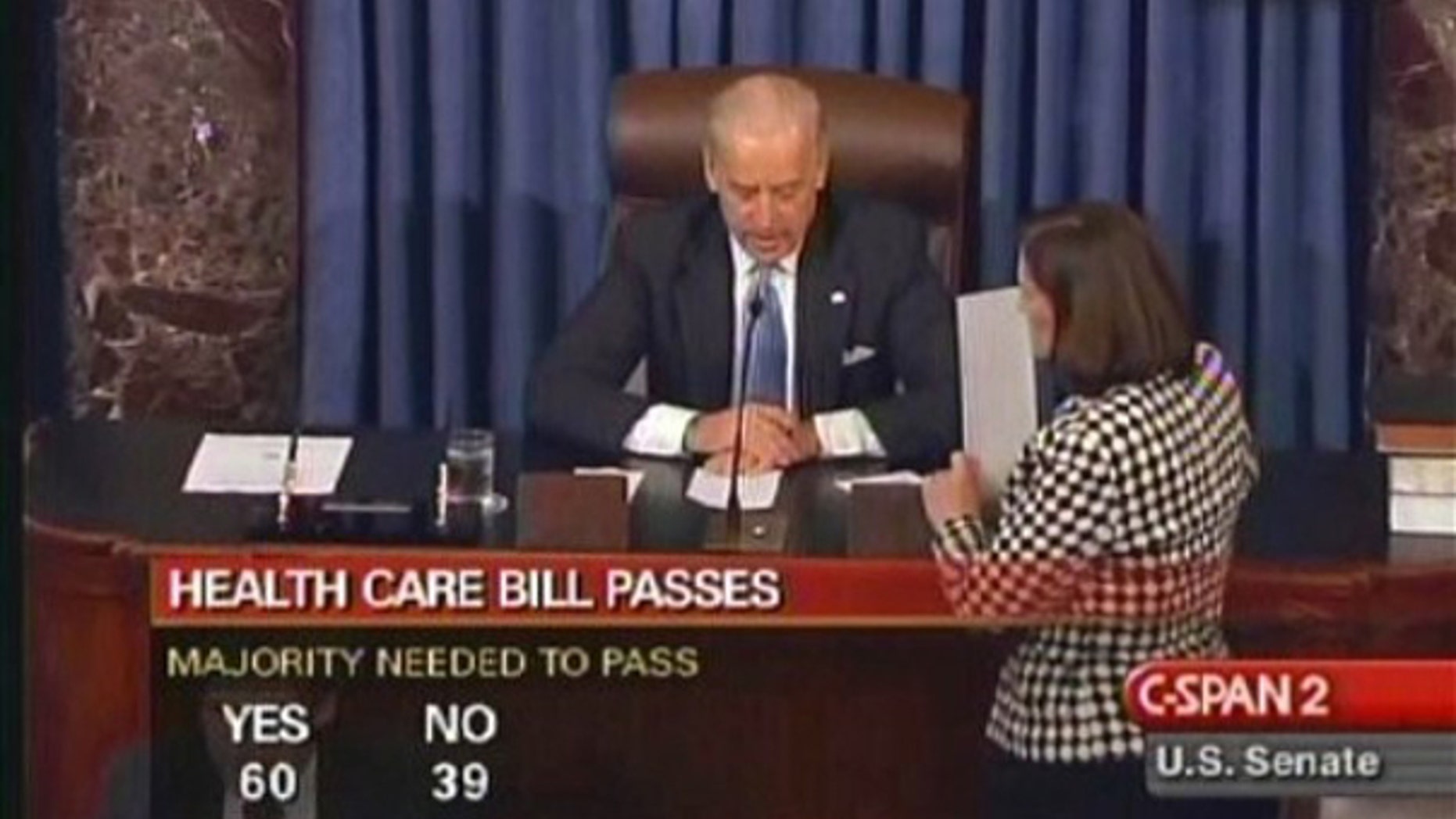 C-SPAN CEO Brian Lamb accused President Obama of using his network as a "political football" during the presidential campaign, citing the president's broken pledge to televise health care reform negotiations on the nonpartisan channel which is devoted to covering Washington.
Lamb, speaking on liberal host Bill Press' radio show Wednesday, said Obama had "no right" to assume C-SPAN would cover the talks in the first place. And while he said his network would naturally want to cover the negotiations in full anyway, Lamb expressed disappointment that the White House has not lived up to that commitment.
He said the "only time" the network has been allowed to cover the White House's involvement in the talks was a "one-hour" event in the East Room which he described as a "show-horse" affair.
"We are an independent journalistic institution, and the president, when he was a candidate, had no right to assume that we would cover anything ... That was the first thing. We were used as kind of a political football during the campaign," Lamb said, according to an audio recording of the interview posted on Breitbart.tv but not available on Press's radio show's Web site.
"We obviously would cover these negotiations. ... It's just a gut reaction that if we pay for something, and it's the public's business, we ought to be able to see how it's done," he added.
The comments were the latest shot in the semi-feud between C-SPAN and Democrats in control of the health care talks.
Lamb wrote to leaders in the House and Senate Dec. 30 urging them to open "all important negotiations, including any conference committee meetings," to televised coverage on his network.
"The C-SPAN networks will commit the necessary resources to covering all of the sessions LIVE and in their entirety," he wrote.
The request generated tremendous attention, since Obama, as a candidate, repeatedly said he would televise the talks on C-SPAN but has not followed through since then.
Asked about C-SPAN's request, White House Press Secretary Robert Gibbs said the president's No. 1 priority is ironing out the differences between the House and Senate bills. But he said Obama does not regret his campaign promises of transparency.
Republicans on the House Rules Committee wrote to House Speaker Nancy Pelosi Thursday urging her to grant the C-SPAN request, complaining that the bulk of the negotiations to date have taken place behind closed doors.
"We believe honoring C-SPAN's basic request is the absolute minimum the majority must do on behalf of keeping the American people informed about a process that will affect every health care decision made by every American family, doctor and small business for decades to come," wrote Rep. David Dreier, R-Calif., ranking Republican on the committee, and three other Republicans.
Several Democrats have defended the health care negotiations to date as transparent.
"There's been more hearings, more debates on the House floor, more opportunity for the public to be heard," Rep. Frank Pallone, D-N.J., told Fox News. "I think we're just talking about when you get to the final stage and there has to be some give-and-take between the House and the Senate, it's inevitable that there has to be some private conversations."
But Democratic Rep. Joe Sestak, D-Pa., criticized his colleagues over the transparency issue in an interview with the Pittsburgh Tribune-Review.
"They said it would be transparent. Why isn't it?" asked Sestak, who is challenging Democratic Sen. Arlen Specter in the Pennsylvania Democratic primary. "At times, I find the caucus is a real disappointment. We aren't transparent, not just to the public but at times to the members."
Lamb said he doesn't have his hopes up that any negotiations will be opened to TV cameras.
"I don't have any great expectation," he said. "We're not doing anything more on this. We've asked and the public knows we've asked."