Businessman Herman Cain Loses Key Staffers from Presidential Campaign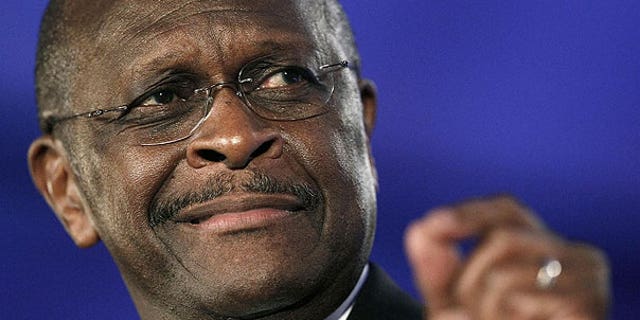 DES MOINES, Iowa – Herman Cain's campaign for the White House has lost two key staffers from its Iowa team, with the resignations coming on the heels of the loss of a key staffer from its New Hampshire operation, The Iowa Republican reported late Friday.
According to The Iowa Republican, Cain's Iowa Director, Tina Goff, said she resigned because the campaign was not making a serious effort in that key state, which hosts the nation's first presidential caucuses.
Cain's Iowa straw poll coordinator also stepped down, the newspaper reported.
Cain, the former CEO of Godfather's Pizza, finished in third place in the Des Moines Register's Iowa Poll with 10 percent of the vote -- coming in behind former Massachusetts Gov. Mitt Romney and Rep. Michele Bachmann (R-Minn.).
The resignations from Cain's Iowa operation comes after a key staff member left his New Hampshire office.
On Monday, the New Hampshire Union Leader reported that Cain's state director and sole New Hampshire staffer, Matt Murphy, had resigned. According to the Union Leader, Murphy said he left because he believed the campaign should be investing more heavily in the first-in-the-nation primary state.
A Cain campaign regional director had also stepped down, the newspaper reported.
Also Friday, Cain's campaign said it took in $2.46 million for the quarter that ended Thursday, according to Politico. It was not clear how much, if any, of that total was self-financed. The campaign also said it will be announcing new hires to fill its vacancies.