Businesses to receive incentive for hiring illegal immigrants, report says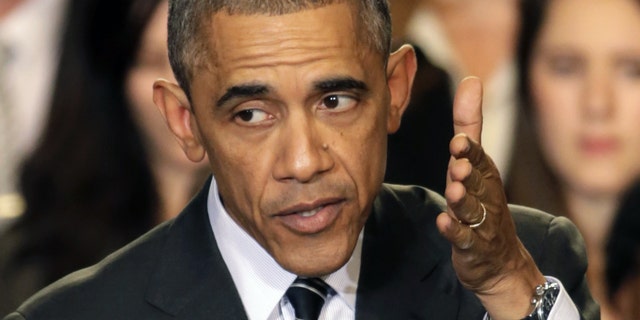 Businesses reportedly will have a $3,000-per-employee incentive to hire illegal immigrants over native-born workers under President Obama's sweeping action on illegal immigration.
Because of a kink in ObamaCare, businesses will not face a penalty for not providing illegal immigrants health care, The Washington Times reports. Illegal immigrants are ineligible for public benefits such as buying insurance on ObamaCare's health exchanges.
Congressional aides condemned the loophole saying it puts illegal immigrants ahead of Americans in the job hunt.
"If it is true that the president's actions give employers a $3,000 incentive to hire those who came here illegally, he has added insult to injury," Rep. Lamar Smith, Texas Republican told The Washington Times. "The president's actions would have just moved those who came here illegally to the front of the line, ahead of unemployed and underemployed Americans."
Fighting hecklers in Chicago Tuesday, Obama praised the contributions to the U.S. by a broad patchwork of immigrants, saying it is imperative that the U.S. act now to change its broken immigration policy. He cited studies showing that immigrants open one-fourth of all new U.S. businesses and that 40 percent of Fortune 500 companies were founded by immigrants or their children.
"Being a nation of immigrants gives us this huge entrepreneurial advantage over other nations," he said.
Obama's executive action could make nearly 5 million immigrants eligible to avoid deportation.
At issue is the extent of Obama's executive actions. The measures would apply to parents of U.S. citizens or of legal permanent residents. The parents would have to have lived in the U.S. for at least five years. Obama also expanded a program designed to extend deportation protections to immigrants who entered the U.S. illegally as children.
But in a blow to some immigrant activists, Obama did not provide protections for parents of such young immigrants who are known as Dreamers.
For more, visit The Washington Times.