Bush Skips Ground Zero Meeting to Keep Low Profile Says Wife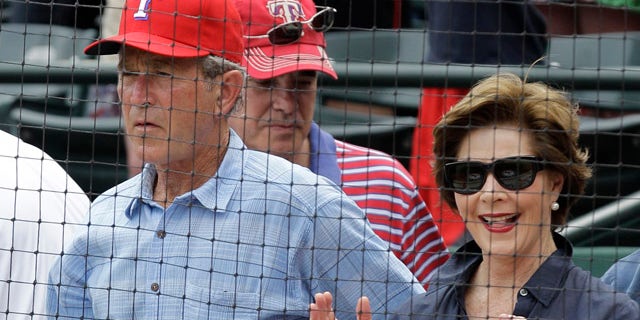 NEWYou can now listen to Fox News articles!
DALLAS – Former first lady Laura Bush says her husband's decision not to appear at the New York site of the Sept. 11 attacks with President Barack Obama after the death of Usama bin Laden is consistent with his desire to stay out of politics and the public eye.
Laura Bush told The Associated Press on Thursday that former President George W. Bush "thinks that's for President Obama to do at this point."
Speaking at a Dallas elementary school after announcing grants from her foundation for school libraries, Laura Bush said she and her husband were out to dinner when they received word that Obama wanted to speak with him. She said he went home to take the call.
Laura Bush says they both felt great pride for military and intelligence services after hearing the news.