Burris Says Blagojevich Wanted $10,000 Donation Before Senate Appointment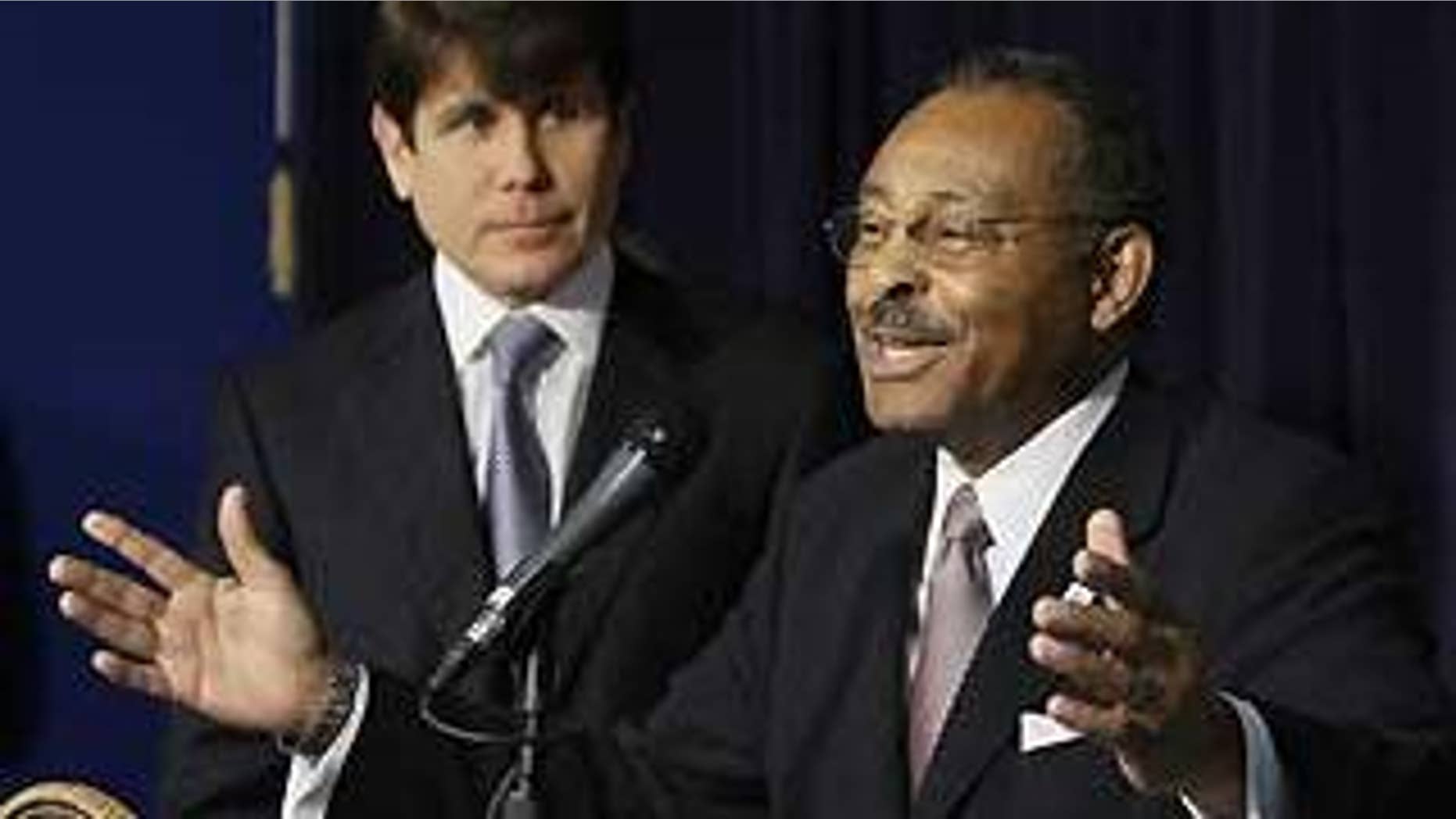 Rod Blagojevich's brother asked Roland Burris for up to $10,000 in campaign donations before Burris was appointed to the U.S. Senate by then-Gov. Blagojevich of Illinois, a Burris spokesman told FOX News.
Sen. Burris didn't make the donation but failed to disclose the request under oath before an Illinois House impeachment panel.
Now state House Republicans say they want Burris investigated for perjury.
The Chicago Sun-Times first reported on its Web site Saturday that Burris made the disclosure in a new affidavit sent to the head of the state committee that recommended Blagojevich be removed from office.
According to the newspaper, the affidavit is dated Feb. 5 -- three weeks after Burris was sworn in to fill President Obama's former Senate seat.
Burris says he sent the affidavit to Illinois House Majority Leader Barbara Flynn Currie when he realized his testimony before the committee wasn't complete.
"There were several facts that I was not given the opportunity to make during my testimony," Burris said in a statement provided to FOX News. "I voluntarily submitted an affidavit so everything was transparent."
Burris says he had three conversations with Robert Blagojevich, who led the Friends of Blagojevich campaign fund -- and one of those likely was recorded by the FBI.
Burris said he'd get back to him after the election, the newspaper reported, citing sources with knowledge of the conversations.
In his statement, Burris said he refused to contribute and "made it unequivocally clear ... that it would be inappropriate and pose a major conflict because I was interested in the Senate vacancy."
Robert Blagojevich's lawyer told the newspaper Saturday that his client spoke with Burris about a fund-raiser but that the governor's brother didn't know of Burris' political aspirations.
"He didn't know he was in the running for the U.S. Senate seat," Michael Ettinger told the newspaper.
Illinois Senate Minority Leader Christine Radogno told the newspaper Burris' new statement regarding his contact with Blagojevich's brother represents a "fatal wound" to a potential 2010 re-election bid.
His new account contains "extraordinary detail" Burris should have disclosed to the impeachment panel when he testified and to U.S. Senate Majority Leader Harry Reid, D-Nev., before being seated, Radogno told the newspaper.
"If it turns out this was some sort of attempt to avoid this coming out as part of the appointment process, then he doesn't deserve to be senator," Radogno told the newspaper. "I think the whole thing stinks to high heaven."
State Rep. Jim Durkin told The Associated Press he and GOP leader Tom Cross will ask for an outside investigation into whether Burris perjured himself before the House committee investigating Blagojevich's impeachment. Durkin said he doesn't trust majority Democrats in the General Assembly to conduct a fair investigation. But he doesn't know yet who should conduct the inquiry.