Budget bill clears key test vote in Senate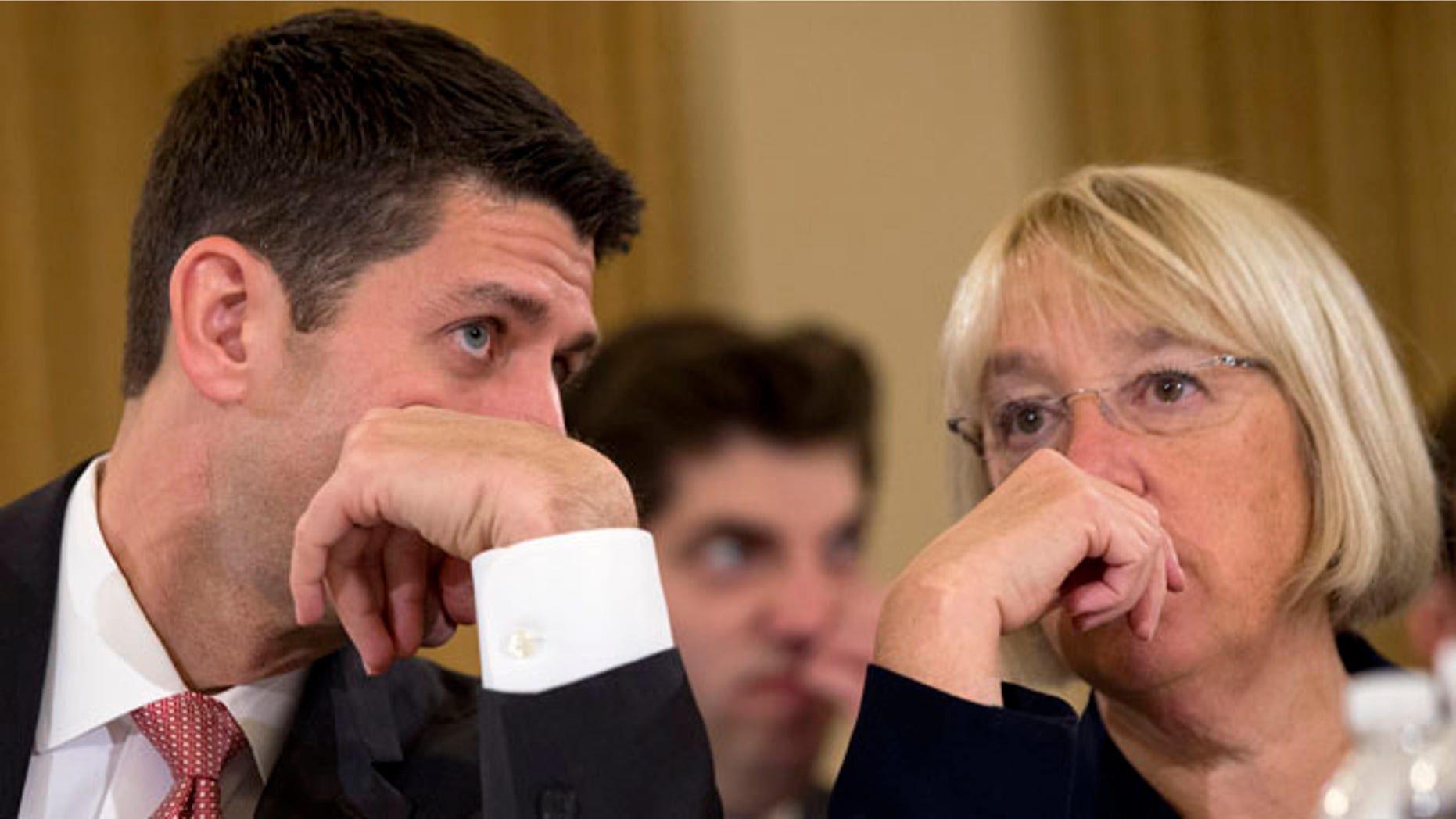 A two-year budget deal cleared a key Senate test vote on Tuesday, despite last-ditch efforts by Republicans to strip a provision that cuts into military retiree benefits -- setting up a final vote in the Senate no later than Wednesday.
The bill moved forward on a 67-33 vote. If the package, which passed the House last week, wins final approval, it will go to President Obama's desk -- likely taking off the table the threat of a partial government shutdown next month.
Most Republican senators, including GOP Leader Mitch McConnell, opposed the bill, objecting to increased spending levels as well as a provision that reduces future military retiree benefits.
Alabama GOP Sen. Jeff Sessions, who on Tuesday called the provision "unthinkable," had tried to undo those cuts with an amendment filed late Monday to restore the money. Several other senators also objected.
"It's unacceptable to single out our men and women in uniform in this way," said Sen. Kelly Ayotte, R-N.H.
"Nobody wants to shut down the government, but here's the question: Is the choice between keeping the government open and screwing all the military retirees, is that the right choice?" Sen. Lindsey Graham, R-S.C., said.
The provision would cut retirement benefits for military retirees by $6 billion over 10 years.
However, late-breaking endorsements from several GOP senators helped lift the budget bill over the 60-vote hurdle on Tuesday. Three GOP senators -- Orrin Hatch of Utah, and Johnny Isakson and Saxby Chambliss of Georgia -- announced that they would vote yes. A fourth, Sen. Ron Johnson of Wisconsin, expressed his support on Sunday. Sens. John McCain and Jeff Flake of Arizona also said they would vote in favor of cloture last week.
In the end, a dozen GOP senators voted to advance the bill on Tuesday. The Democratic caucus held together in support of the package.
The Senate still has to vote for final passage, which requires just 51 votes.
But unlike in the House, where Speaker John Boehner aggressively battled conservative groups trying to kill the bill, several GOP leaders in the Senate opposed the package. The vote in the Senate was much closer than the House vote last week, where Republicans and Democrats largely joined in support of the budget deal.
The measure would ease for two years some of the harshest cuts to agency budgets required under automatic spending curbs commonly known as sequestration. It would replace $45 billion in scheduled cuts for the 2014 budget year already underway, easing about half of the scheduled cuts.
The Associated Press contributed to this report.