Brown announces Senate bid, rips ObamaCare in speech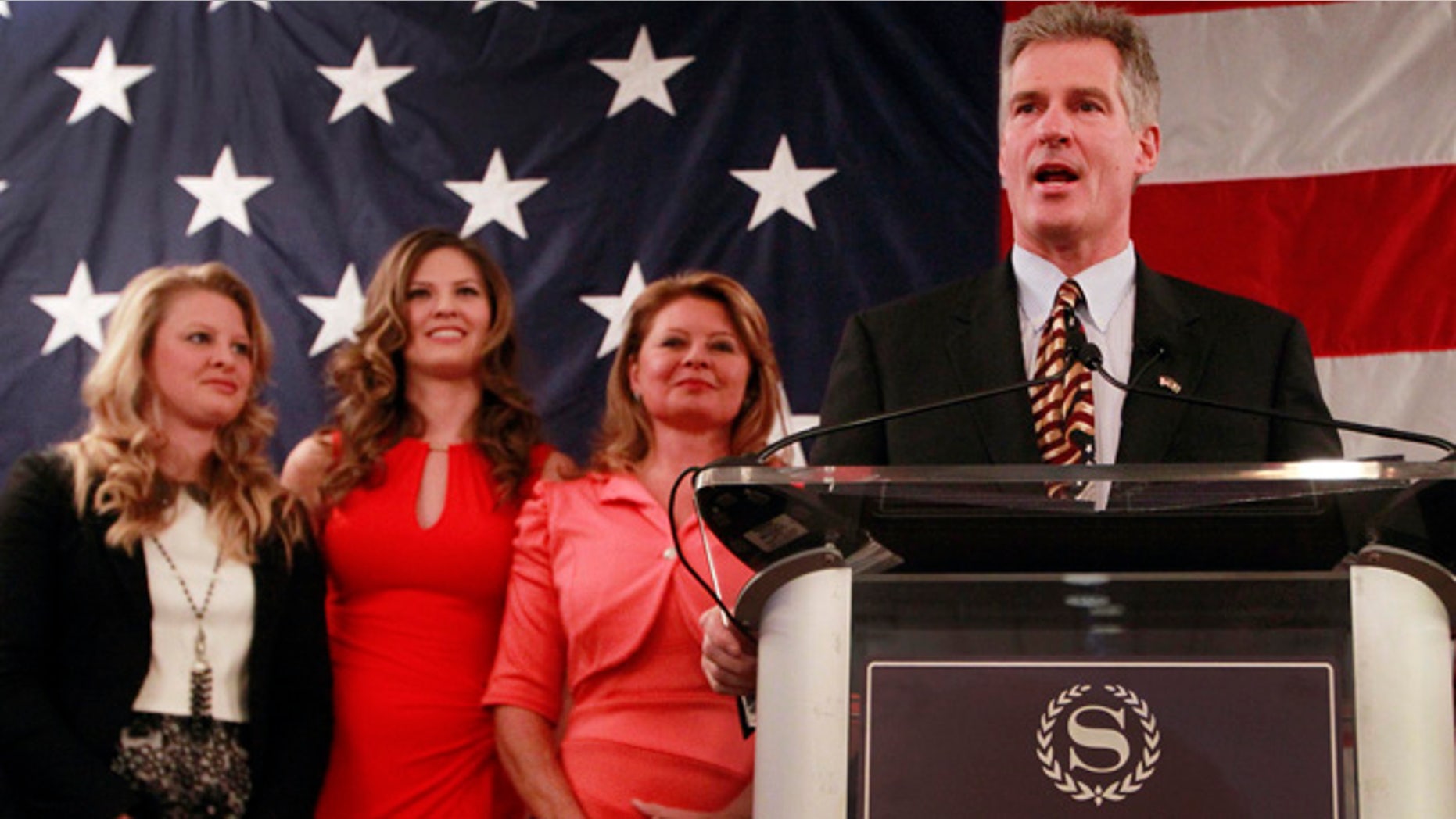 Former Sen. Scott Brown, R-Mass., announced his bid for the U.S. Senate Thursday evening, criticizing incumbent Democratic Senator Jeanne Shaheen as a reliable ally of President Obama and a defender of ObamaCare.
"Last year, she voted 99 percent of the time with President Obama," Brown told supporters at the Portsmouth Hotel in Portsmouth, N.H. "The year before, it was 100 percent. Whenever the president of the United States needs her, she is there. A lot."
In taking a shot at the president's signature health care law, Brown criticized HealthCare.gov with a play on the state's famous "Live Free or Die" motto.
"We have to make a choice: live free, or log on," Brown said to cheers. He also criticized Shaheen for voting to cut veterans' retirement pay and called her a "rubberstamp" of Obama.
Brown floated the idea of a Senate run after announcing the formation of an exploratory committee at the Northeast Republican Leadership Conference last month.
Shaheen has served in the Senate since 2009, and Brown's announcement comes just hours after Public Policy Polls found Shaheen leading Brown by 8 points.
Brown's announcement comes four months after he moved to his former vacation home in Rye. He faces several other Republican primary opponents hoping to defeat Shaheen in November.
Shaheen's support for the health care overhaul law is likely to be a major issue in the campaign. Earlier this week, Brown issued a press release about a recent survey of insurance brokers saying "insurance premiums are going up 90 percent in New Hampshire because of Obamacare."
New Hampshire opted not to set up its own insurance market under the health care law. Final enrollment numbers haven't been released, but the nearly 22,000 who had signed up through the federal marketplace exceeded the Obama administration's target of 19,000 for the six-month enrollment period that ended March 31. Only one insurance company is offering health plans through the marketplace, however, and it has faced criticism for creating a narrow network of providers for those buying individual plans.
Brown won a special election in Massachusetts in 2010 before losing his seat to Democrat Elizabeth Warren two years later.
Fox News' Hillary Vaughn and The Associated Press contributed to this report.