Broadway's biggest stars to sing on Inauguration Day, in NYC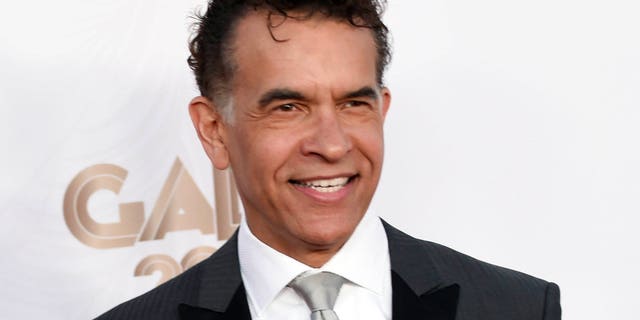 NEW YORK – Some of Broadway's biggest stars — including Chita Rivera, Kelli O'Hara, Brian Stokes Mitchell, Betty Buckley, Jessie Mueller and Billy Porter — will be spending Inauguration Day at a concert in New York City that raises money for human rights organizations.
"Concert for America: Stand Up, Sing Out! " will be held at The Town Hall in Manhattan on Jan. 20. It's intended to be the first in a series of monthly benefit concerts and will be streamed live on Facebook.
Others slated to perform include Sharon Gless, Andrea Martin, Bebe Neuwirth, Rosie O'Donnell, Rosie Perez, Lillias White, Judy Gold, Caroline Rhea, Stephanie Mills and Charles Busch. The concert is the brainchild of Seth Rudetsky and James Wesley, who also organized the Broadway For Orlando fundraising concert.
Mueller, currently starring in "Waitress," will reach back to her Tony Award-winning role as Carole King to sing "Beautiful" and hopes its message of love and tolerance resonates.
PROTESTERS VOW TO BLOCKADE DC, 'PARTY' AT PENCE'S HOUSE
"Hate comes from a lack of love, so we can't fight it with more of its own toxicity, we have to fill it with love," she said. "There are really big things at stake. Things we can't save or solidify or safeguard alone. We have to think bigger, we have to ask for help, we have to reach out to one another and band together. I hope this concert can be an example of that."
Proceeds will benefit groups that protect civil rights, women's health and environmental protection, including Planned Parenthood, Southern Poverty Law Center, National Immigration Law Center and the Sierra Club Foundation. Tickets range from $25 to $50.
Porter, who won a Tony in "Kinky Boots," plans to sing his version of the Richard Rodgers' classic "Edelweiss." It's a song on his upcoming CD that will be released on Inauguration Day.
"Edelweiss is a flower that blooms in the worst of conditions," he said. "It's a song of hope, of peace, a healing prayer for a country in time of crisis. We need it now more than ever."