Brewer Fights Back as Protests Continue Against "Show Me Your Papers" Provision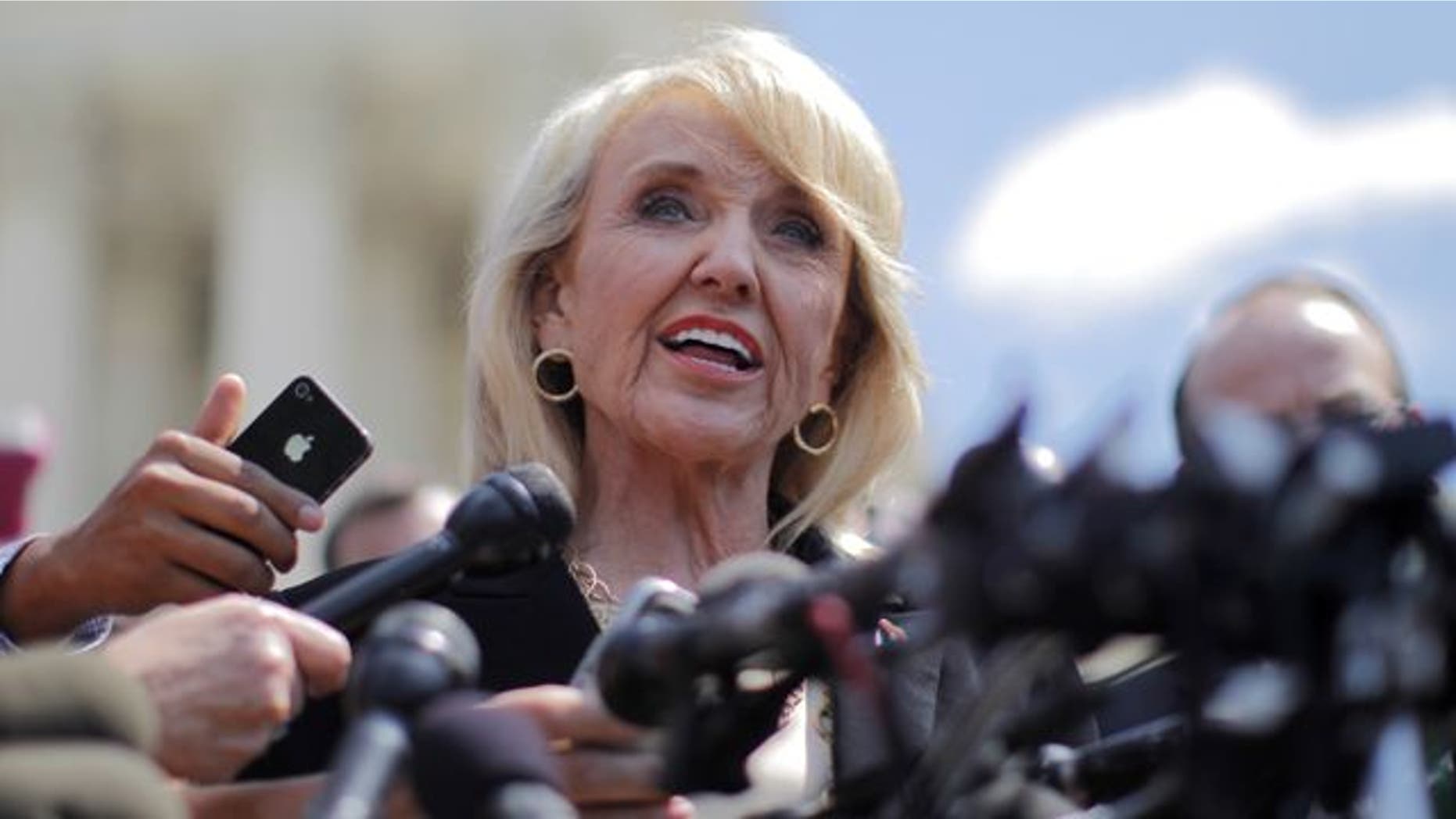 Phoenix – Both sides of the debate surrounding the most contentious part of Arizona's tough new immigration law are at odds with one another.
As lawyers for Arizona Gov. Jan Brewer ask a federal appeals court to turn back the latest effort by foes to block the "Show Me Your Papers" provision, protestors continue to rally in the streets.
In a filing late Friday night, Brewer's lawyers stated that the high court has already spoken on the matter. They say opponents have brought no new arguments that would prevail and make it proper to block enforcement of the law.
Opponents of part of the law requiring police to question some people they contact about their immigration status want the 9th U.S. Circuit Court of Appeals to block its enforcement. That provision survived a U.S. Supreme Court review.
Since going into effect on Tuesday, protestors have continued to rally in opposition.
The latest occurred on Saturday when a group of immigrant rights activists marched to the Maricopa County jail in downtown Phoenix.
Salvador Rez, an organizer of the rally, said a group of 300 to 400 people rallied outside the Fourth Avenue jail run by Sheriff Joe Arpaio. Chris Hegstrom of the sheriff's office estimated that number was closer to 100 to 150.
The jail was picked as a rally location because organizers allege that Latinos have been racially profiled in the sheriff's immigration patrols. Arpaio has vigorously denied the profiling allegations.
Rez said that among the protesters were some of the first arrestees under the new law. He said they were released by federal immigration officials because they had no criminal history and were not considered a priority.
The rally outside the jail lasted less than an hour. Hegstrom said it did not disrupt operations at the jail.
Based on reporting by the Associated Press.
Follow us on twitter.com/foxnewslatino
Like us at facebook.com/foxnewslatino