Bowing Out of 2012, Huckabee Offers Potential Surrogates to Voters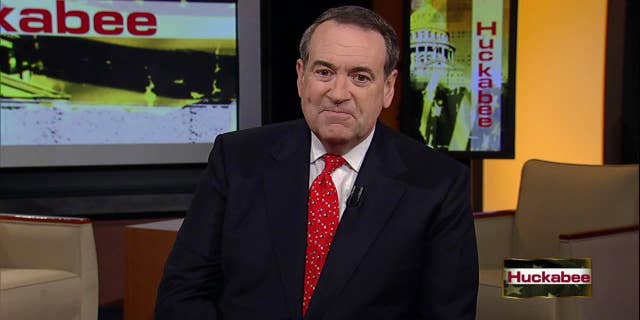 Former Arkansas Gov. Mike Huckabee may be out of contention for the 2012 Republican presidential nomination, but his influence on the race can't be ruled out.
Huckabee, who announced on his Fox News television show Saturday night that he's not going to run, was consistently placing either first or second in polls in Iowa, home of the GOP's first 2012 nominating contest -- caucuses scheduled for Feb. 6.
American Research Group last month put Huckabee at 18 percent. Behind him were former Massachusetts Gov. Mitt Romney at 17 percent and former House Speaker Newt Gingrich at 12 percent. The latter two have both declared themselves in the race for the nomination.
With Huckabee out, it would seem a good development for Romney's Iowa campaign. But in the state known for some of the most socially conservative Republicans in the country, even Huckabee didn't list his top competitor as a favorite.
"I think there are a number of people who are similar to me in terms of point of view," Huckabee said Sunday, discussing the field while refusing to endorse anyone.
"Rick Santorum, for example, a strong social conservative, but he's also strong fiscal and I think defense conservative, and foreign policy conservative as well. (Former Minnesota Gov.) Tim Pawlenty, another person. Newt Gingrich. (Minnesota Rep.) Michele Bachmann. I think all of these folks, very clearly might benefit from it."
Huckabee added that Sarah Palin, the former Alaska governor and 2008 vice presidential nomination, also could take some of his supporters.
"Those are some folks immediately, because of their strong positions on issues like life and traditional marriage, as well as fiscal conservativism," Huckabee told "Fox News Sunday," calling several of the candidates "very dear friends of mine," and noting that those relationships made a race even more difficult to contemplate.
"I would have found it hard to challenge some of them in some maybe significant way personally," he said.
As for Romney, Huckabee said he'd support him if he became the nominee.
"You know, there has been a lot of talk about Mitt Romney and me. And we don't socialize together. We're not close, you know, in personal ways. But I want to make it very clear today, if Mitt Romney is the nominee for our party, I will support him because I believe that Mitt Romney would be better president of the United States than Barack Obama on any day," he said.
It's early to determine how a distribution of Huckabee supporters in Iowa would affect GOP polling numbers.
Gingrich, the former House speaker, referred to as a "big-idea guy" has been battling to improve his image after leaving the House in 1998 under a cloud of scandal. He married Callista Gingrich, formerly Bisek, the woman with whom he was having an affair when he removed himself from Congress during the Bill Clinton-Monica Lewinsky investigation. He includes Mrs. Gingrich prominently in his public life and has converted to Catholicism.
Gingrich said Sunday that he knows he has done wrong in his past, but he has sought reconciliation with family and God, and he should be judged on his ability to lead the country during a difficult period. But he acknowledged that he doesn't have a lock on would-be Huckabee voters.
"His voters are very independent and they're going to go where they believe that America needs to go, both on conservative and spiritual values," he told NBC's "Meet the Press."
That could also be a challenge for Romney. While coming in second in polling in the Hawkeye State's mock matchups, Romney has studiously avoided Iowa in the two years since President Obama was elected. His absence follows a strong presence and financial commitment in the 2008 race thath ended disappointingly for him with a second place finish to Huckabee in the nominating race.
Romney, who is unapologetic about his creating a health care system for Massachusetts that President Obama says was the model for the nation, reportedly is set to return to Iowa at the end of the month. Power brokers in the state say that is critical to his entering their ranking of presidential players.
After the Fox News debate this month, a team of unnamed panelists contributing to the Iowa Independent listed Pawlenty as the strongest of the candidates, with Huckabee in second, Bachmann in third, former Godfathers Pizza CEO Herman Cain in fourth and Gingrich in fifth. Of the five, only Pawlenty and Cain had participated in the debate.
Romney and others also have to contend with viable candidates who haven't decided yet whether to enter the race. Notable among them is Indiana Gov. Mitch Daniels.
"I think in terms of all the candidates that are out there, he probably has fewer -- less of some of his baggage. He doesn't have the health care issue that Romney has. He doesn't necessarily have some of the issues that Newt Gingrich does," said Kimberly Strassel of The Wall Street Journal, which last week lambasted Romney for his health care plan.
As for Pawlenty, he's made no bones that he's going for it.
"Mike and I agree our nation is facing big challenges and desperately needs new leadership, and I plan to work hard to earn the support of the millions of Americans who have supported him," he said in a statement released Saturday night after Huckabee's announcement.