Botched anti-IED system may be linked to US soldier deaths in Afghanistan, report finds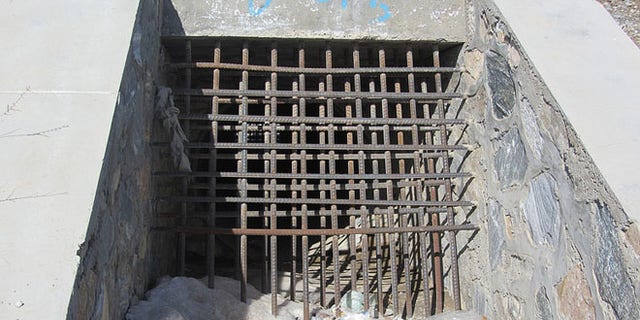 NEWYou can now listen to Fox News articles!
WASHINGTON – A program designed to protect U.S. soldiers in Afghanistan by covering roadside drains with thick metal to prevent insurgents from planting bombs was plagued by shoddy and incomplete workmanship -- and may have actually contributed to the deaths of American Marines, according to an internal report.
Millions of U.S. dollars have been spent on thousands of so-called "culvert denial systems" since 2009, but a scathing report released Tuesday by the Special Inspector General for Afghan Reconstruction says hundreds of the devices were never installed or installed improperly. The report said an investigation has been launched "into whether this apparent failure to perform may have been a factor in the death or injury of several U.S. soldiers."
The investigation has led to two arrests so far -- an Afghan contractor and a sub-contractor. The men, who were paid $1 million by the U.S. government to install 250 culvert denial systems, didn't install the devices as promised. The ones they did install were installed incorrectly, according to the report.
"The loss of life because individuals were not doing their job is horrific and unacceptable," Special Inspector General John Sopko told FoxNews.com in a written statement. "This case shows so clearly that fraud can kill in Afghanistan. We will find out if contracting officers did not do their job and if that proves to be true and Americans have died, we will hold those individuals accountable."
Both men have been charged with fraud and negligent homicide.
In the past four years, the Department of Defense has awarded $32 million in contracts for these anti-IED systems. The price for each ran anywhere from $800 to $6,500.
"From our review of these contracts, we identified at least 2,500 specific grid points where culvert denial systems were supposed to be installed, though with the lack of quality assurance/quality control documentation in the contract files, it is not clear how many of those culvert denial systems were actually completed," the report states.
Problems with the anti-bomb systems were brought up last year by the inspector general's office, which sent an alert letter to the military.
In the Oct. 10, 2012 letter, Sopko told Marine Commanders James Mattis and John Allen that investigators had uncovered shady dealings and shoddy work with the devices.
"We have identified potentially significant contract fraud in the installation and inspection of culvert denial systems designed to prevent access to roadway culverts by insurgents," the 2012 letter said. "Through our preliminary investigative work, we estimate that a large number of culvert denial systems might have been falsely reported by Afghan contractors as complete when, in fact, the denial systems were not installed or were installed in a defective manner, rendering them ineffective and susceptible to compromise by insurgents seeking to emplace IEDs."
Tuesday's report is just the latest problem in U.S.-led construction projects in Afghanistan. The lack of oversight has been repeatedly documented in many projects and structures being built with American dollars.
In a June 21, 2013 letter, Sopko asked U.S. and NATO leaders in the country not to hand over several new schools built near the country's capital of Kabul to Afghans due to "serious concerns"over the safety of the buildings, which included severe construction flaws.
In the letter, sent to U.S. Marine Corps Gen. Joseph Dunford, Sopko said that an addition built for a school in a village near Kabul had been made with unapproved materials and showed significant signs of design flaws. He added that there was a possibility the walls weren't strong enough to hold the concrete roof.